Truman Capote's Ashes Are Going To Auction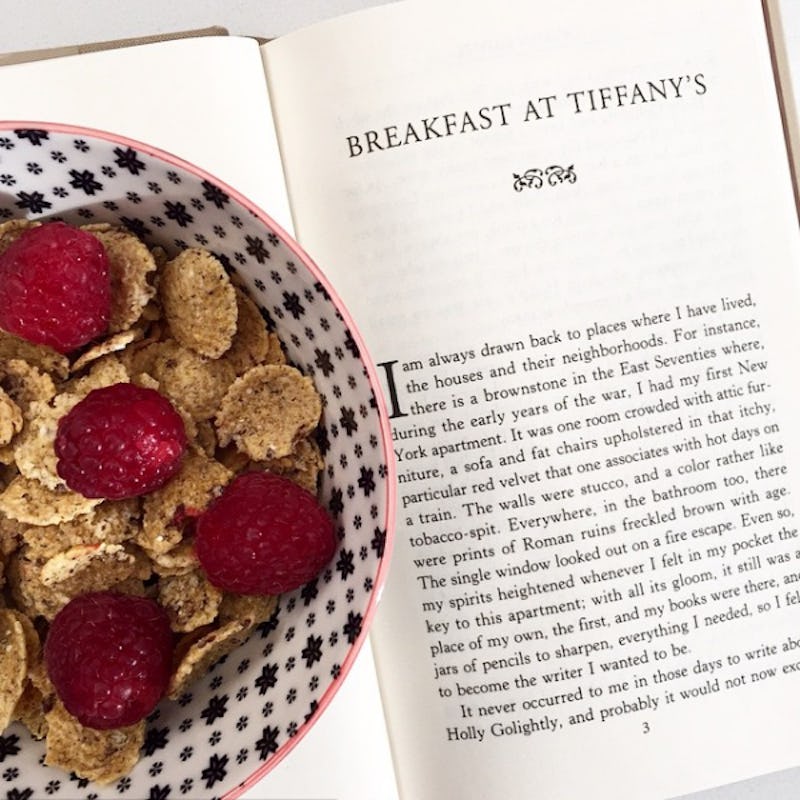 More than three decades after the author died, Truman Capote's ashes are going to auction. Julien's Auctions in Los Angeles will sell Capote's remains to the highest bidder, with a starting price of $2,000. The tale of how Truman Capote's ashes wound up on the auction block is one of the weirdest literature-history stories to come out this year, so strap yourself in for a wild ride.
Capote was born Truman Streckfus Persons in New Orleans on Sep. 30, 1924. His parents often shipped him off to visit relatives in Monroeville, Alabama: the hometown of Harper Lee, who would write a young Capote into her Pulitzer Prize-winning novel, To Kill a Mockingbird, as Dill. Following his parents' divorce, the future author moved in with his mother and her new husband, Joe Capote, who later adopted him. In 1935, Truman Streckfus Persons legally changed his name to Truman Garcia Capote.
After publishing several short stories, Capote put out his first novel, Other Voices, Other Rooms, in 1948. He quickly followed up his debut with two collections, A Tree of Light (1949) and Local Color (1950), and a novel, The Grass Harp (1951). After some stage and screen work, Capote returned to book publishing in 1958 with Breakfast at Tiffany's.
By far, Capote's biggest success was In Cold Blood. This 1966 work of non-fiction chronicled the case of Richard Hickock and Perry Smith, who murdered the four members of the Clutter family in their farmhouse. Accompanied by Lee, Capote traveled to Kansas several times to cover the story for The New Yorker. His last visit took place in April 1965, when Hickock and Smith were hanged. In Cold Blood won the 1966 Edgar Award for Best Fact Crime.
The social butterfly Capote, who enjoyed hobnobbing and gossip, befriended Joanne Carson — wife of The Tonight Show host Johnny Carson — in whose Bel-Air home he died of liver disease in 1984. He was 59 years old. Capote's ashes were placed in a carved Japanese box, and were stored in the room in which he died. The remains were stolen and recovered twice.
When Joanne Carson passed away in 2015, Truman Capote's ashes were part of her estate, and decisions had to be made about what to do with the late author's cremation urn. After careful debate, the executors included the remains in Joanne Carson's estate auction, along with Capote's books, fashion accessories, photographs, magazines, ice skates, pill bottles, and the clothing he was wearing at the time of his death. The estate will be sold by Julien's Auctions on Sep. 24, as part of its Icons & Idols: Hollywood event.
Julien's Auctions president Darren Julien says the decision to sell Truman Capote's ashes wasn't as difficult as you might imagine. He tells The Guardian:
With some celebrities this wouldn't be tasteful, but I know 100% he would love it ... He loved to create press opportunities and to read his name in the paper. I think he would love it that he's still grabbing headlines today.
...
In this case it's absolutely fine because it really embodies what Truman Capote was and what he loved to do ... Truman told Joanne that he didn't want his ashes to sit on a shelf. So this is a different way of honouring his request. It is just furthering the adventures of Truman Capote.
Julien's Auctions expects Truman Capote's ashes to fetch $4,000 to $6,000. At the time of this writing, the lot has seven bids, and is currently priced at $3,750. The carved urn is one of 44 lots of Capote's possessions. All told, the auction house anticipates that Truman Capote's belongings will sell for between $31,850 and $51,700.
Images: mybookbath/Instagram; Truman Capote Ashes/Julien's Live