A 10-Year-Old Boy Wrote The Perfect Love Letter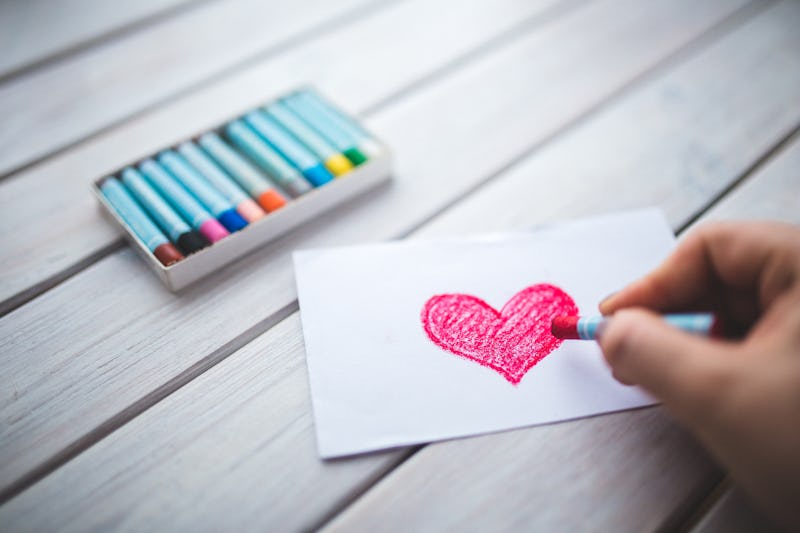 In the age of Tinder messages and texting, there is nothing like receiving an old-fashioned love letter. If dry digital communications have left you feeling down on love, this 10-year-old boy's letter to his girlfriend will restore your faith in romance. Cole Lanclos of Montgomery, Texas may be young, but he is not afraid to express his feelings and speak from the heart. When his girlfriend Sherri, also age 10, experienced an injury, he knew just how to cheer her up, and his act of kindness has been making waves across social media.
The adolescent twosome have been dating for about a year now, Sherri's mother, Nicole Rodriguez, told BuzzFeed News. They began their courtship in fourth grade, when Cole decided to do something about his crush and asked Sherri to Homecoming. (I know, it sounds like the start of a high school movie rom com.) Cole and Sherri bonded over a shared love of sports and their games play a large role in the relationship. "He plays competitive baseball, and she plays competitive soccer, so they go to each other's games and watch each other," Rodriguez told BuzzFeed News. "It's not too much more than that. We go out to dinner as families, but they don't go on any solo dates or anything."
On August 21, while Cole and his mother Brandi Lancos were watching from the stands, Sherri tore her ACL playing soccer. This left the active Sherri unable to run and in need of surgery to repair it. Cole knew how distressing this would be for his bae, so he hatched a plan that very night to cheer her up. "He came home that night and said, 'I want to write her a letter and get her something to make her feel better,'" Brandi recalled.
Cole's letter is basically the epitome of #relationshipgoals. It reads:
Dear Sherri,
I'm so sorry that you broke your knee. I will miss watching you play soccer and I'm sorry that you won't be able to play softball for a while. But I know you will heal quickly, and I will get to watch you play again soon. Although you can't play sports, you still make my day when I get to see your beautiful smile.
God has a plan for all of us and sometimes it's hard for us to understand why thing[s] happen to us. My dad tells me that God only allows things to happen that He knows we can handle. You are a pretty, nice, funny, and strong girl that is also a good friend. You will get through this quickly.
Please let me know how I can help during your recovery. I hope you recover fast and get well soon.
Your friend,Cole
His mom was impressed and even teared-up reading his handiwork. "It made me proud to know he can express feeling that way about her," she told BuzzFeed News. Sherri was sitting on the sidelines watching a soccer practice when Cole surprised her with a tie-dyed teddy bear, cookie cake, and the touching letter. Cookie puns aside, Cole's mother described it as a "really sweet moment."
Sherri's cousin Gabriella was so touched by the gesture that she shared the story in a tweet:
In the two days since posting, the story has touched thousands with over 2,000 retweets and nearly 3,500 likes. Cole is racking up quite a fan-base as well.
The internet is divided over whether they think the happy couple will wind up together after high school and puberty or whether they will just stay best friends. Either way, commenters are demanding a follow-up in five years. But no matter how their relationship transforms as they grow, there are lessons to be learned from these two adolescents. One commenter posts, "Everyone deserves to have a boyfriend/girlfriend/friend as understanding and supportive as this kid. That's what i call being raised right."
Images: pexels, BuzzFeed/Twitter, Gabriella/Twitter, Chavisdad09/Twitter