What's Coming To Netflix In September 2016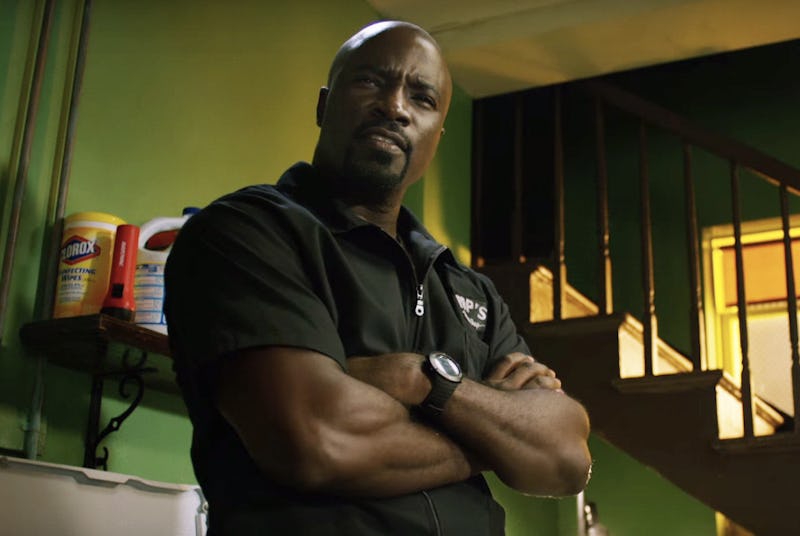 The beginning of September means the end of summer is fast approaching. Which means it's bye-bye to barbecues, beach days, and, tragically, summer TV shows. With the summer seasons of certain television pleasures coming to a close, it's time to look elsewhere for entertainment, whether it be in the form of watching a new season of a beloved series or checking out a classic movie you somehow haven't gotten a chance to watch before. If that's on your post-summer agenda, then fortunately, Netflix has your back. There are a ton of new movies and TV shows being released on Netflix in September 2016, which means that all you have to do is pick and choose your awesome entertainment. Who needs the beach when you can marathon Netflix while you do your homework?
The September 2016 list is ideal for pretty much anyone, because Netflix will give us a smorgasbord of content to view. In addition to throwing in some classic movies and ones you may have skipped in theaters, the streaming platform will also release some original content and new seasons of TV shows you may not have had a chance to watch live. Check out just some of what you can look forward to in September 2016 on Netflix.
1. Luke Cage (2016)
The moment we have all been waiting for will finally arrive on September 30, when the first season of Luke Cage, the latest series leading up to the Defenders, starring everyone's favorite supporting character from Jessica Jones, debuts. Come for Luke, stay for the awesome music and diverse cast.
2. Practical Magic (1998)
Gather your gal pals around for this witchy rom-com, which stars Sandra Bullock and Nicole Kidman as sisters who discover they've got magic in their veins.
3. The Amityville Horror (2005)
Already saw The Conjuring 2? Check out this horror flick that is also (kinda-sorta) based on a true story. Ryan Reynolds stars in this particularly disturbing remake of the classic 1979 haunted house movie.
4. Last Holiday (2006)
This movie, about a woman (Queen Latifah) who takes a "final vacation" when she learns she has a terminal illness, will make you want to book your next trip ASAP. Considering that it's established early on that Latifah's character isn't actually dying, the movie is pure wish fulfillment and a reminder to live life to the fullest.
5. Saving Private Ryan (1998)
Sure, it's intense (like, oh my God, so intense) but it's also one of the greatest World War II movies ever. Stream it on Netflix when you're feeling particularly patriotic.
6. Narcos, Season 2 (2016)
Who knew drug running could be so fascinating? (You know, in a fictional TV show. And I guess the answer is "Anyone who has ever seen Breaking Bad," but work with me here.) The second season of this Netflix hit about Pablo Escobar comes out September 2.
7. Cats & Dogs (2001)
This movie stars our furry friends as spies and secret agents attempting to take down the other side. Being a cat person or a dog person means a lot in this universe.
8. Indochina's Wild Heart (2015)
This Nat Geo Wild program explores the extremely biodiverse Vietnam and the animals that have made it their home. Perfect for when you want to take a vacation without ever leaving your couch.
9. Hoot (2006)
Preteens take on a development company to save a burrowing owl habitat from destruction in this movie based on Carl Hiaasen's novel. If Hoot was on your summer reading list back in the day, this is the movie for you.
10. Footloose (1984)
Kevin Bacon stars in this classic movie about a town that has inexplicably banned dancing, playing the dude who makes the town realize that's literally the stupidest idea ever. The soundtrack still holds up, and it's definitely a better option than the remake.
11. Keepers Of The Game (2016)
This documentary follows an all-Native woman's lacrosse team as they attempt to beat their rivals and become the first Native women's team to bring home a Section Championship. If you're a fan of an underdog story, this is one to check out.
12. Hellevator, Season 1
If haunted houses freak you out, you may want to skip this horror game show, which has contestants perform creepy challenges, which they are taken to via the eponymous "hellevator."
13. Bratz: The Movie (2007)
Remember those dolls with huge heads, tiny bodies, and a whole lot of makeup? Watch their live-action personas (including future Pretty Little Liars star Janel Parrish) tackle high school in this Mean Girls-esque movie.
14. The Jaws Series
The franchise that made you afraid to go into the ocean will be available on the streaming platform. The original 1975 film, the 1978 Jaws 2, the 1983 Jaws 3 (which, naturally, was in 3D), and the 1987 final film, Jaws: The Revenge, are all heading to Netflix just in time for your beach days to end.
There's no need to be sad that August is over. Check out these Netflix additions for an awesome start to fall. Happy viewing.
Images: Netflix