Here's What's Coming To Netflix In August 2016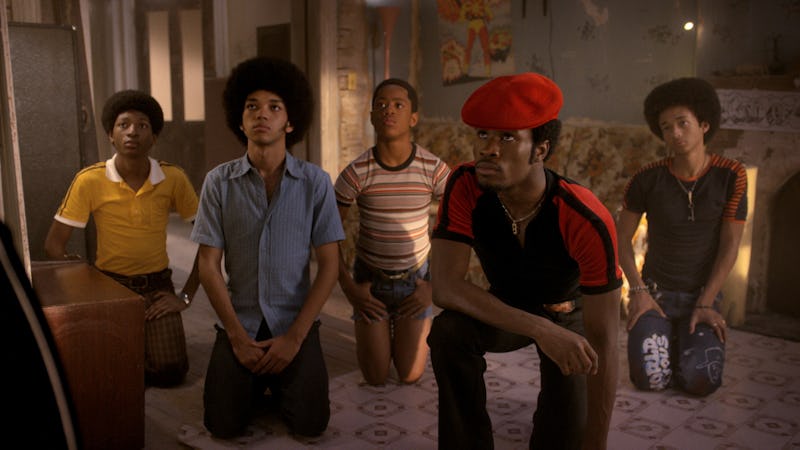 If you're like me, you're still recovering from all of the incredible movies and original TV shows that hit Netflix in July 2016. Between the breakout show Stranger Things, the reintroduction of classics such as Mean Girls and Back to the Future, and the release of new seasons of existing Netflix original series, July was almost too overwhelming a month to handle. However, next month is not going to give addicts any kind of a break. The Netflix schedule for August 2016 is set to bring viewers even more laughs, tears, and whatever else you're looking for when you're scrolling through Netflix. You may as well give up on any idea you had about leaving the house.
August 2016 is not only going to bring a new wave of content, but it's also going to bring back even more classic films from your past. Netflix will be in possession of an even longer list of television shows and movies that are sure to cause a conflict of interest during your next group movie night. From heartwarming rom coms of the early 2000s to the more recent, award-nominated films of the festival circuit, August has a little of everything. Here's just the tip of the iceberg when it comes to all that you could be adding to your queue next month:
1. The Get Down (Season 1)
Netflix is taking viewers back to the late '70s with this Bronx-based musical drama. The new series is directed by Baz Luhrmann and follows a group of teenagers growing up in the culture-filled city.
2. The Fast And The Furious (2001)
It's time to go all the way back to the beginning. With Fast 8 on its way in 2017, fans can relive the moment they first fell in love with Dom and the rest of the gang.
3. Big Daddy (1999)
Nothing is more attractive than proving you can raise a kid. Or at least, that's what Sonny (Adam Sandler) thought in this classic late-'90s tale. Did I mention that the movie also features a young Dylan and Cole Sprouse?
4. The Wedding Planner (2001)
Jennifer Lopez and Matthew McConaughey. That is all. Fulfill all of your rom com needs with this movie about a wedding planner who finally finds love for herself. This movie is pretty much the 27 Dresses of the early 2000s.
5. Zack And Miri Make A Porno (2008)
When money is low, the comedy duo of Seth Rogen and Elizabeth Banks know just what to do. This comedy love story can be the perfect movie to help you unwind at the end of the day.
6. No Country For Old Men (2007)
If you're in the mood for something grittier, Netflix has just the answer. This 2007 drama won the Academy Award for Best Picture, and Javier Bardem won Best Supporting Actor.
7. The Little Prince (2016)
You're finally going to be able to watch this heartwarming animated film in the security of your own bedroom. Get your tissues ready, because The Little Prince is a story of aging into adulthood that will hit you in the feels just as hard as the Up!s and Toy Story 3s that came before.
8. Blue Is The Warmest Color (2013)
Blue Is the Warmest Color was the talk of awards season following its release and Golden Globe nomination for Best Foreign Language Film. This emotional love story between two women is not one you should miss.
9. St. Vincent (2014)
Bill Murray and Melissa McCarthy together in one movie? That's pretty much all I needed to hear. However, even with Murray and McCarthy in tow, this comedy still manages to hold a touch of drama — making it the perfect family film for the family that's all grown up.
Get all of your trips to the beach in now, because you're going to be spending a lot of time on your couch in August.
Images: Netflix