'Sister, Sister' Star Tia Mowry Is Speaking Freely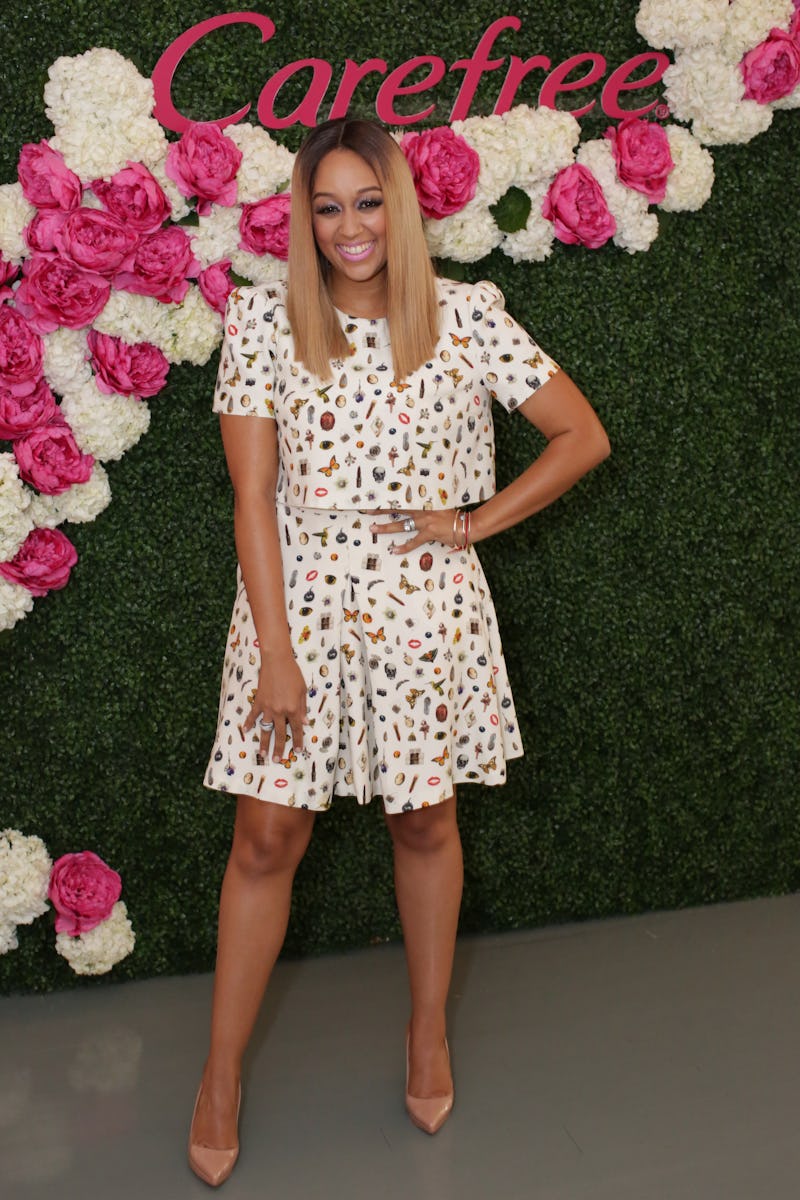 If you weren't watching Sister, Sister during your childhood, then I have no idea what kind of childhood you were living. The show, which starred real-life twins Tia and Tamera Mowry as twins Tia Landry and Tamera Campbell, who were separated at birth and adopted by two separate single parents who were as like night and day as their own adopted children, was a cornerstone of the '90s kid experience. Thus, every '90s kid should be excited to hear that Tia Mowry-Hardrict is empowering women even into the present day, as if you needed more reasons to consider her your hero.
The actress, who has, since the '90s, appeared in shows like The Game and the woefully short-lived Instant Mom, has partnered with Carefree for a little campaign called Speaking Freely — and hung out with Bustle for a game called, of course, "Go Home Roger." In the video below, Mowry explains the importance of the campaign for women everywhere: "2016 is a year that I believe that all women can speak freely about all the things that encompasses being a woman." If that isn't enough, according to the actress, "[Women everywhere] can share their stories with speakfreelywithcarefree.com to win a prize."
The press release for the campaign expands upon this exciting opportunity,
Women across the country will have a chance to share their own stories and could be selected to win a trip for two to Los Angeles or New York City (winner's choice) for 4 nights and 5 days.
On top of that, Mowry spoke freely with Bustle about everything from whether or not she still talks to Marques Houston (the famous Roger of "Go Home Roger"), that time Christina Aguilera helped herself and Tamera get into a club, whether or not gel pens should make a resurgence or "Go Home" to the '90s where they belong, and the chances that we'll ever get to see a Sister, Sister revival.
It just goes to show that, no matter how much time passes between yourself and your childhood, your favorite things always have the chance to come back and be better than ever. Keep your fingers crossed for that Sister, Sister revival, you guys. I know I am.