Caila & Jared Won't Get Engaged On 'BiP'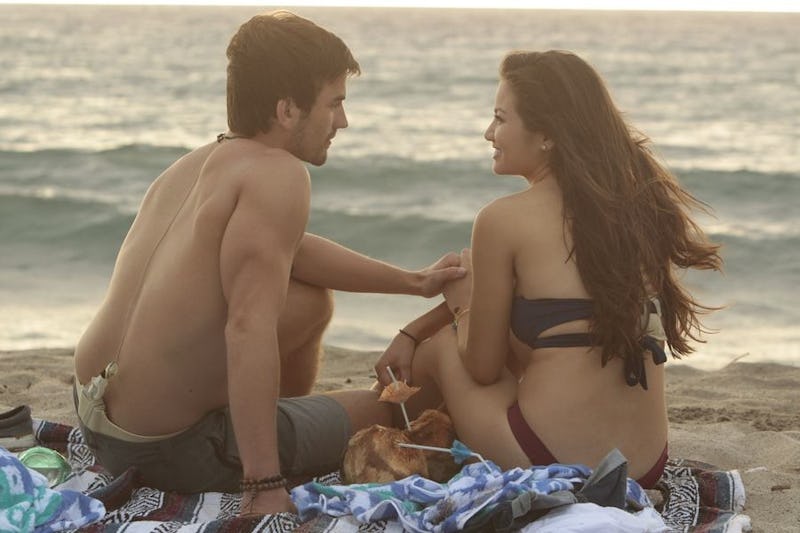 Everyone arrived in Mexico this season to find one thing; a love story like Jade and Tanner from Season 2 of Bachelor In Paradise. Who can really blame anyone for wanting what those two have? They paired off immediately and then just sat back and watched the shenanigans while nurturing their own relationship, which eventually led to a proposal in the end. Of course, as a fan, I am looking for another story like theirs as well, and I really think we've found it in Caila and Jared this season. So, will Jared propose to Caila at the end of Bachelor in Paradise?
Well, since Paradise has already finished filming, there is already an answer floating around out there about the outcome of this adorable couple. Unfortunately, the show keeps these people under lock and key, so they don't spoil the show. I have taken a hard look at both of their Instagram accounts and they are absolutely no help in this matter, either. Both of them have kept pretty quiet when it comes to showing any kind of hints or spoilery goodness. All we have to go on is what we are seeing in Mexico right now.
If you had asked me a week ago about these two and their potential to go all the way, I would have said that they were most definitely one of the couples that will end up engaged in the end. Of course, Bachelor In Paradise isn't always very kind to couples that pair off initially. Take one look at Amanda and Nick and you will understand what I mean. Josh came in and poof, Amanda was swept away in an instant, leaving poor Nick to wonder what the hell just happened.
Caila and Jared were strong from the start for sure. I mean, Ashley I. arrived on the island full force and they managed to weather that mascara storm together, so I was assuming they were built to last. Who knew that it would be Brett Melnick, the guy who brought a lamp to his initial meeting with Bachelorette Andi Dorfman that would take Caila's attention away.
I am not sure why Caila felt the need to go on a booze cruise date with Brett last week when it seemed like she was so happy with her budding relationship with Jared. Of course, contestants go on this show specifically to find love but they always seem to have the wedding dress syndrome. You know, when you just want to try on 56 more dresses to make sure there isn't something more perfect out there that you haven't seen yet. Unfortunately, that always ends up backfiring in the end, and I think that may be the case with Caila and Jared. Sure, Caila wasn't into Brett after the date but those two probably won't survive this little snafu. They just don't seem as strong as they once did.
If I had to guess, I would say that these two are not going to be one of the engagements that we will see happen at the end of the season. Caila's willingness to take a date with a stranger over staying with Jared seems to be telling of her feelings about their relationship potential.
Images: Rick Rowell/ABC