Shushanna Is Back On 'BiP'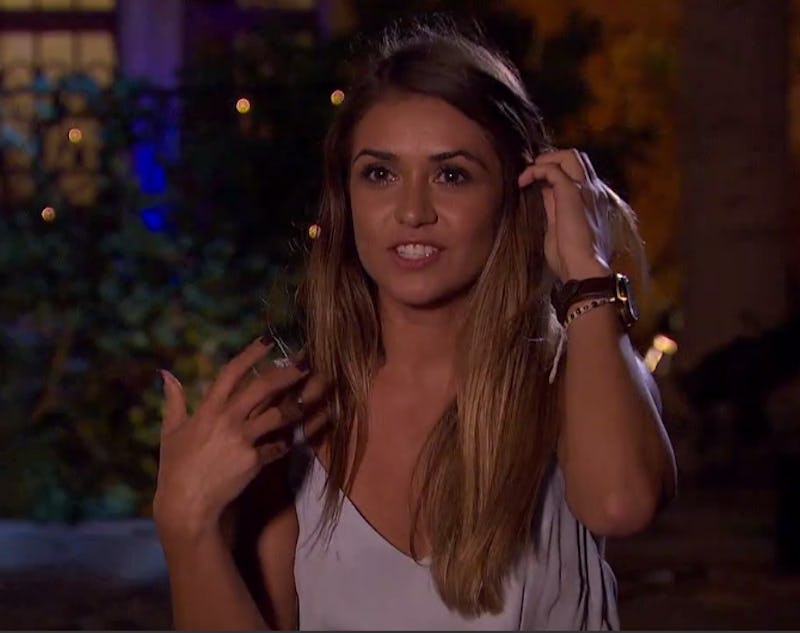 One lady that stood out on Ben Higgins' season of The Bachelor was Shushanna Mkrtychyan. On her first night on the show, she was shown speaking only in Russian. The entire night. Safe to say, the 27-year-old mathematician left the show after only three episodes. So, now that she's joining Bachelor in Paradise, Sushanna is going to get a second chance to introduce herself to America, maybe even in English this time. But, hey, if she wants to speak Russian to the crabs, that's fine too.
First, let's recap what happened on Ben's season. After being eliminated, Shushanna said: "It hurts, obviously I'm not going to just say this is fine. This was kind of a chance to open up and be myself. But I had no idea it would be this hard." Shushanna's teary exit leads me to believe there was more of a connection between Ben and her then was shown. Shushanna's journey on the Bachelor was short and sweet. One thing, confirmed in an introduction video, Shushanna does speak English. She jokes in the video, "I speak english. I live in the United States." So, now we know that she and Ben probably did talk. Good to know.
Shushanna lives in Salt Lake City, Utah but is originally from Uzbekistan. She's in college studying math to be a teacher. Shushanna went on the show as a learning experience. She expressed this in her pre show interview:
At some point I stopped believing in love again. I thought something was wrong with me or I'm just so busy that I don't want anyone in my life. Maybe this get away will help to open my eyes and meet someone special. And even if it doesn't happen on the show, I believe this show will help me with my hopes and loss.
While her journey with Ben was not well-documented, it is clear that Sushanna has a sense of humor about her time on the show. Her response to only being shown speaking in Russian was to make jokes on her Instagram. She recently posted a throw back picture from her Bachelor days.
In addition to funny memories and jokes, Shushanna appears to have at the very least made friends. Many women who don't get much time with the lead, at least end up with solid friendships. More time is often spent relaxing in the Bachelor mansion than on dates anyhow. At the end of the day, friendships on the Bachelor have a better track record than relationships.
Looks like we'll see Shushanna speaking Russian in Mexico soon...
Images: ABC (2)