'BiP' Gets Another Canadian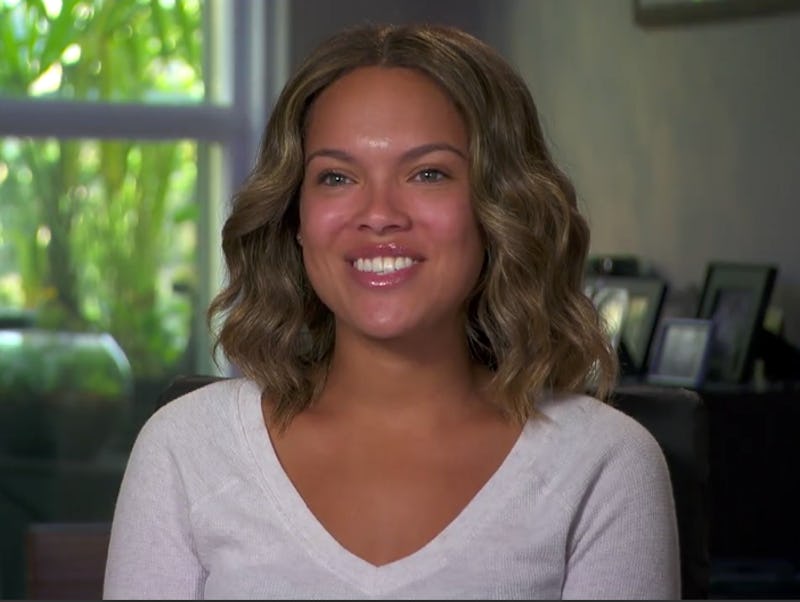 Ben Higgins was a popular man his season of the Bachelor. Girls were lining up to try and win roses from the handsome nice guy. One of those ladies was Canadian bartender Jami Letain. She was marketed as best friend to former Bachelorette and Ben's ex Kaitlyn Bristowe. She and the very funny Kaitlyn worked together in Canada. In her intro video for the show, Kaitlyn gave Jami advice before she began her "journey." Jami describes herself as outgoing and joke cracking, much like Kaitlyn. From there, Jami's time with Ben on The Bachelor was rather short. We didn't really see much of the oddball humor promised in her introduction. Her humor was, however, displayed in her pre-show interview. When asked what she would do with lottery winnings she answered: "Stop everything and take my family and extended family and friends on a cruise. Then buy a house for me and my friends to live like Entourage with tons of animals."
I wish we had gotten to see more of the Canadian's sense of humor on the show. Unfortunately, there didn't appear to be much of a romantic connection between her and Ben. Before I even knew her, she was being eliminated Week 3. In her exit interview she said, "My lesson from this is don't expect anything from humans. I'm gonna start adopting cats now."
Like many early eliminated contestants, Jami appeared to have formed a much stronger connection with the women in the house. Her post-show life is filled with pictures of the friends she made on the show. She not only gushes about the crushes she has on her friends but also supports them on social media when they are getting hate. The combination of supporting other women and leading with a sense of humor makes her an A+ Bachelor contestant despite her short-lived appearance.
The good news is that the 23-year-old bartender is heading to the beaches of Mexico shortly. Perhaps we will get to see more of who she is on Paradise. Hopefully Jami's journey will be longer on Bachelor in Paradise then it was on The Bachelor. By longer, I mean hopefully that journey actually begins. If not, there is always the Canadian Bachelor. Or real life dating? I know, what a strange concept.
Images: ABC (2)