Gene Wilder Movies You Can Stream Right Now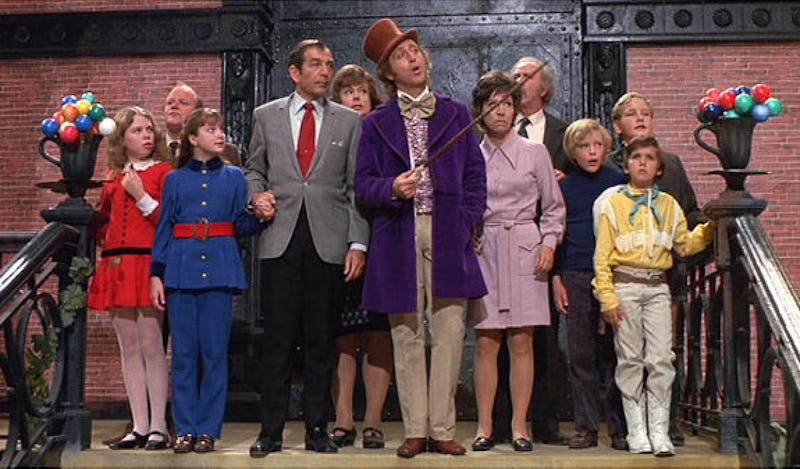 Gene Wilder will be remembered as a comedian, writer, incredibly versatile performer, and man about town. However, most members of my generation first encountered Wilder's humor and charm in Willy Wonka and the Chocolate Factory. Even if some of his scenes gave you nightmares, it's an unforgettable and beloved performance. If the news that Gene Wilder passed away at 83 on Monday has given you a craving for the children's classic, you might be looking to stream Willy Wonka in the near future.
Or, perhaps, you grew up in that odd time where more kids were seeing the Tim Burton adaptation of Charlie and the Chocolate Factory instead and you skipped out on the original. This is as good a time as any to correct that.
Unfortunately, it's not readily available on any streaming service at the moment. The 1971 film is available to rent on iTunes, Amazon, YouTube, Google Play, and Vudu for only about $3 or $4.
It's strange. If you want a modern, hassle-free way to pay tribute to the iconic performer, there really aren't many Gene Wilder films you can stream right away. There are actually none of his films currently on Netflix or HBO Go.
If you hop over to Amazon Prime, you can stream a few conversations with the actor that took place at the 92Y in 2007 and 2005. Amazon also has some more Wilder classics available to rent, including Stir Crazy, Blazing Saddles, Hanky Panky, and The Little Prince, as well as The Producers and See No Evil, Hear No Evil, which are actually included in the Tribeca Shortlist, a service that is available as an add-on subscription for Amazon Prime, as well as through many devices. The Producers is also included in the Comic-Con HQ subscription, which may be worth checking out. Hopefully, some of these collections will expand in the coming weeks and months.
One of the most difficult to find, oddly enough, is one of my favorites — Young Frankenstein . Maybe it's time to start digging through my DVD collection. Wilder frequently collaborated with comedy greats like Mel Brooks, Richard Pryor, as well as Gilda Radner, who he was married to until her death in 1989. There are so many classic roles and hidden gems when it comes to his career. However, if you want to relive the magic and pure imagination that is Willy Wonka and the Chocolate Factory, hopefully you will have no trouble getting it to your television screen.
Images: Paramount Pictures; Giphy (2)