Amanda Stanton's Kids Love Josh Murray, Apparently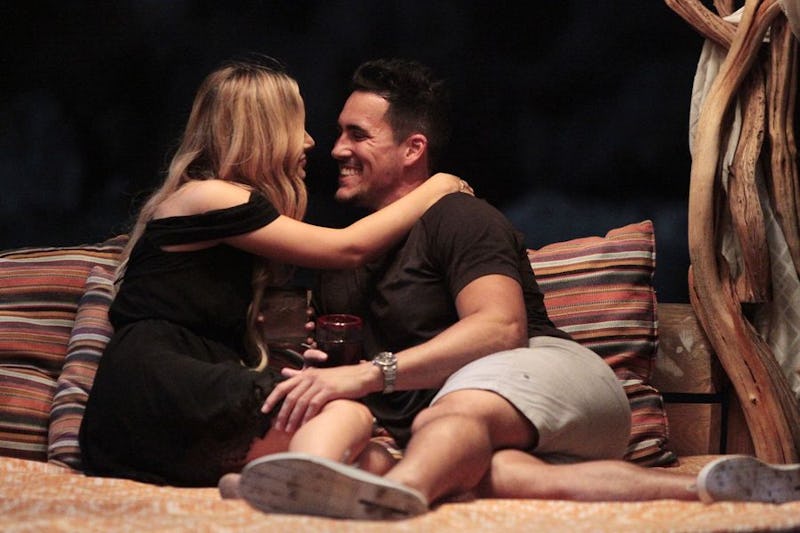 I'll admit it: I've had my doubts about Bachelor in Paradise stars Amanda Stanton and Josh Murray as a couple. But now that fans know they're officially living together, as they told Us Weekly, it seems like their relationship is working... and it sounds like the two most important people in this mom's life totally approve. Recently, Amanda tweeted that her kids love Josh. Well, kind of.
OK, so her tweets are actually more about mocking Josh's haters than everything else. He's been under the microscope on BiP this season for everything from what went down with former Bachelorette Andi to how he feels about pizza. Josh loves pizza too much, and I feel qualified to say this because I also love pizza. But when you're making sexual moans while you eat it, that's where the line gets drawn. But apparently, Amanda's kids love pizza as much as Josh does, and she wanted to make that clear after fans have been pointing out reasons why they feel Josh might not actually make the ideal father figure for her daughters.
And really, her tweets only prove that her kids enjoy everyone's favorite triangular food, not Josh. But it can be implied. Kinda.
Since there are children and real people's emotions involved, I'm hoping this works out... even if personally, I'm not crazy about this couple. But crazier things have happened in the Bachelor community, so who knows? They could end up living happily ever after, and isn't that the best possible scenario here?
I will standby for adorable Instagram photos of Josh and Amanda's girls eating pizza together. I just know it's coming.
Image: Rick Rowell/ABC