Amanda Doesn't Buy The 'BIP' Josh Rumors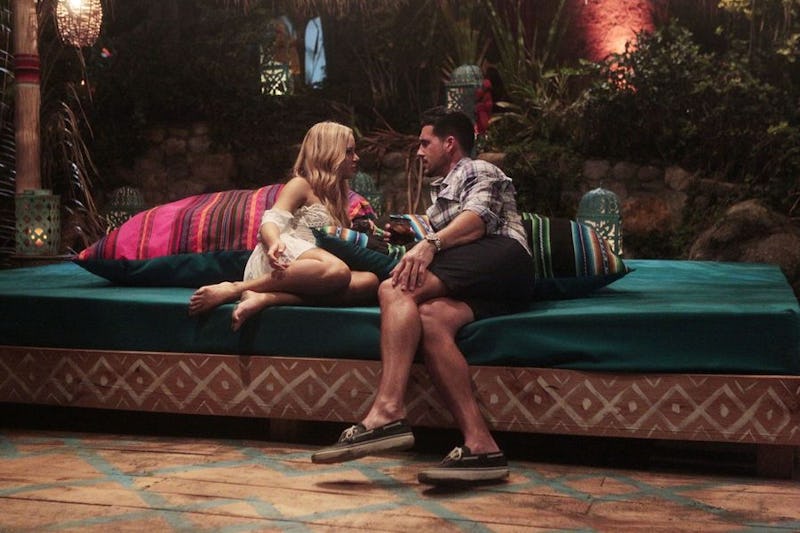 Amanda Stanton and Josh Murray got on like a house on fire as soon as Bachelor In Paradise began. These two have been attached at the face for weeks now, much to the chagrin of my poor, poor eyes. But Amanda and Josh have been embroiled in scandal, too, thanks to the book that Josh's ex, Bachelorette Andi Dorfman, wrote that portrayed him in a not-so-great light. How does Amanda feel about Andi's accusations about Josh?
In her book It's Not Okay, Andi claimed that Josh was verbally and emotionally abusive. He has called all of her claims "fiction" at every turn. "I can't comment on specific things in any kind of book that my ex has written, because it's a fictional story," he said during the show. "There's stuff that's so ludicrous; how do you comment on stuff like that?"
After the book was brought up on the show, Andi tweeted that she seemingly stands behind her words. "I speak two languages ... English and Truth," she wrote.
Evan Bass, Nick Viall, and the Ferguson twins have all voiced their apprehensions about Josh to Amanda, but she's stood by Josh every time. In an interview with US Weekly, Amanda said that she hadn't read Andi's book and she doesn't plan on doing it. "I know Josh pretty well now myself, so it's not something I'm too worried about. There are two sides to every story," she said. "He's definitely not abusive," she continued. Josh and Amanda now live together with her daughters in California, so I guess Amanda really isn't listening to anyone's claims and is going to live her life with Josh.
There are two sides to every story, as Amanda said. She seems to trust her man, and now they are living together after Paradise. We'll see how it goes.
Images: Rick Rowell/ABC