'BiP's Amanda Is No Fan Of Andi Dorfman's Memoir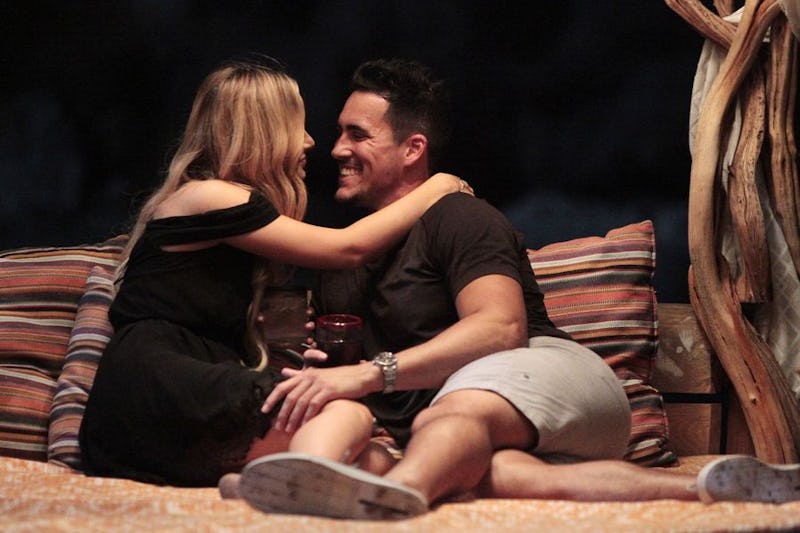 Andi Dorfman's and Josh Murray's former relationship has been the rare dark cloud over the current season of Bachelor in Paradise. But, that hasn't stopped Josh and Amanda Stanton from forming a relationship on Bachelor in Paradise . And the pair has seemingly continued dating outside of Paradise. According to an US Weekly interview with the couple, they've even moved in together with Amanda's kids. Sounds like these two are pretty confident about their relationship, but has Amanda read Andi's book? You'd think that she'd be curious about what it's allegedly like to be engaged to her current beau, but, in that same Us Weekly interview, Amanda said that she has no need or desire to read It's Not Okay: Turning Heartbreak Into Happily Never After.
And, Josh is likely glad to hear that because he claims the book and its accusations are entirely fictional. He denied all of her claims while on BiP. "I can't comment on specific things in any kind of book that my ex has written, because it's a fictional story," he said. "There's stuff that's so ludicrous; how do you comment on stuff like that?"
Andi, however, seems to be standing behind her words, and she tweeted this the other day:
But, even though Amanda's not interested in reading the book herself, both members of the couple are familiar with the accusations levied at Josh. She doesn't believe them either — and she's not interested in finding out more about them, either. "He's definitely not abusive," Amanda claimed in her Us Weekly interview. "We're on a show where everyone is dating each other, so I think a little bit of jealousy is almost cute and flattering. Everyone's a little bit jealous. I think that's normal and natural, especially in the early stages of a relationship, but nothing crazy or out of the ordinary."
Amanda and Josh seem happy to finally be with someone they each feel compatible with. These two made out all over the Paradise set after the moment they first laid eyes on one another. That level of passion has led their relationship to progress an an incredible speed — I mean, the season of Bachelor in Paradise isn't even over yet, and they've already confirmed that they're continuing things beyond the season.
Ultimately, Amanda summed up her feelings about Andi's book in a succinct quote to Us Weekly. "I know Josh pretty well now myself, so it's not something I'm too worried about," she said.
Image: Rick Rowell/ABC