Is This 'PLL' Character Really Gone For Good?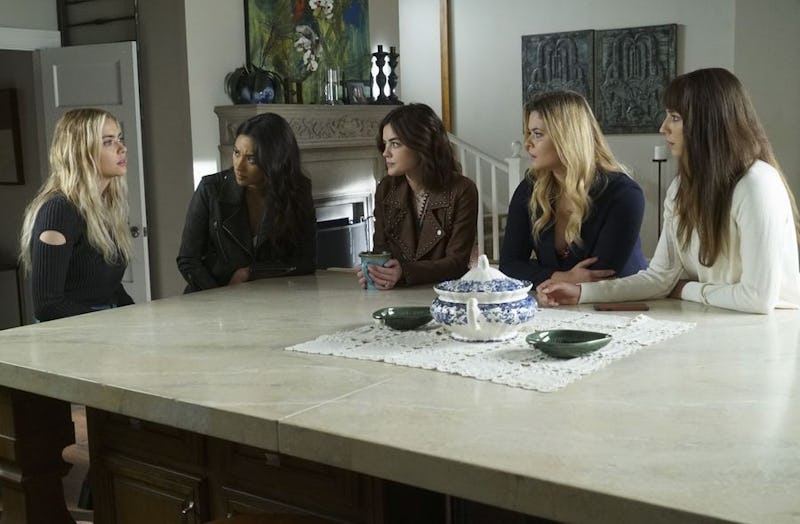 Tragedy struck for many this week when it was confirmed that Pretty Little Liars is ending after Season 7, meaning that all of our beloved Rosewood characters are currently living on borrowed time. That was meant to be in a figurative sense, but now after Tuesday night's jaw-dropping Season 7A finale, it's looking that sentiment can also be taken quite literally. By the end of the hour we saw Spencer get fatally injured on Pretty Little Liars . But as we've learned on this show, not everything is as it seems, which means it may be entirely possible that Troian Bellisario will return to Pretty Little Liars for Season 7B and recover from her gunshot injuries like the badass that she is.
As of now, contracts for all of the main cast, including the likes of Lucy Hale, Sasha Pieterse, Shay Mitchell, Ashley Benson, and Bellisario herself will last through the end of Season 7. And while that doesn't necessarily guarantee their safety, it helps reaffirm that they most likely will stick around until the end. Additionally, filming for the second part of the season is already underway. In fact, Bellisario has been documenting her directorial debut on the show, so she still seems fully immersed in the series both on and off screen. Not to mention that the actress' heartfelt note to fans in light of PLL's cancelation seems to imply that Spencer's story isn't quite done just yet.
In the note she states: "the truth is, there's so much left to do. So much of this story left to tell in these final months." That doesn't sound like someone who isn't still tying up loose ends in Rosewood. Given how important Spencer is to the show, I can't imagine the second half of the season not including her. It just wouldn't be right. Either way, though, this show has certainly raised the stakes to a huge degree, which could very well make Season 7B the most action-packed and emotionally-driven season yet.
Image: Ron Tom/Freeform