Here's Where To Buy Morphe's Travelling Brush Pin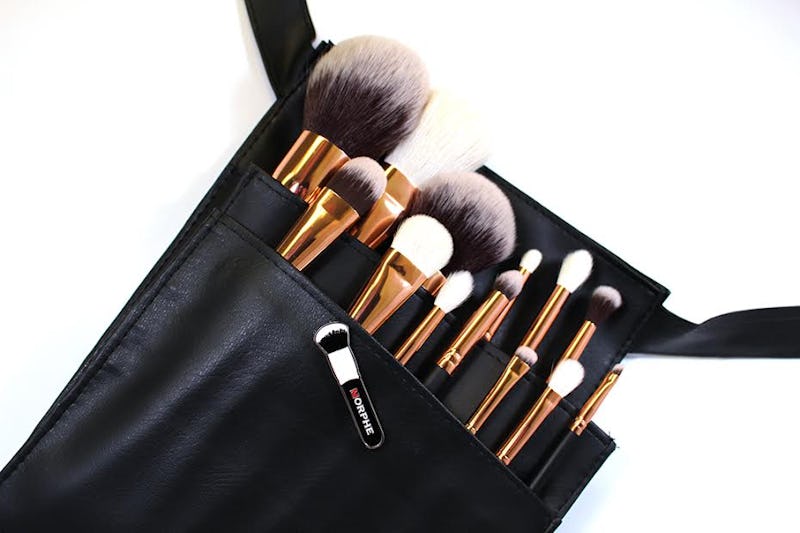 You might know this brand for their makeup products, but now they're breaking into the fashion world now too. Thanks to Morphe's new brush pin, you can wear your love for beauty wherever you go. If you're looking to add this adorable accessory to your collection, then you're in luck. It's available at two different places and the price won't break the bank.
If you love Morphe makeup brushes, then their newest product is the one for you. The company has everything from beauty tools to concealers and now they have accessories too. The company just added a Morphe Brush Pin to their online shop, and it's every bit as adorable as you think. Whether you're looking to put the pin on your makeup bag or stick it on your fall jean jacket, you really can't go wrong.
The best part is that it's available now on the Morphe site for $8.99. If you're around the Burbank, California area, you can pick one up from the Morphe store as well. The little add-on was inspired by their bestselling M439 Buffer Brush. So now you can have your brush and use it too. It doesn't get much better than that, people!
I told you it was cute! Before you could only show that you were part of the Morphe family while applying your makeup, but now you can wear it right on your sleeve. Plus it's so affordable that you can buy more than one and stick them on every single makeup bag you own.
Just look how great it looks on their makeup belt. It's not the only pin that the company makes either. They have a jeweled "Morphe Girl" pin as well. The two would look great together or on their own.
Bottom line: every makeup lover needs on of these in their lives. Once I get my hands on one of these, I might never take it off.
Images: Courtesy Morphe Brushes (3)