Get Glossiers The Supers Daily Serums Here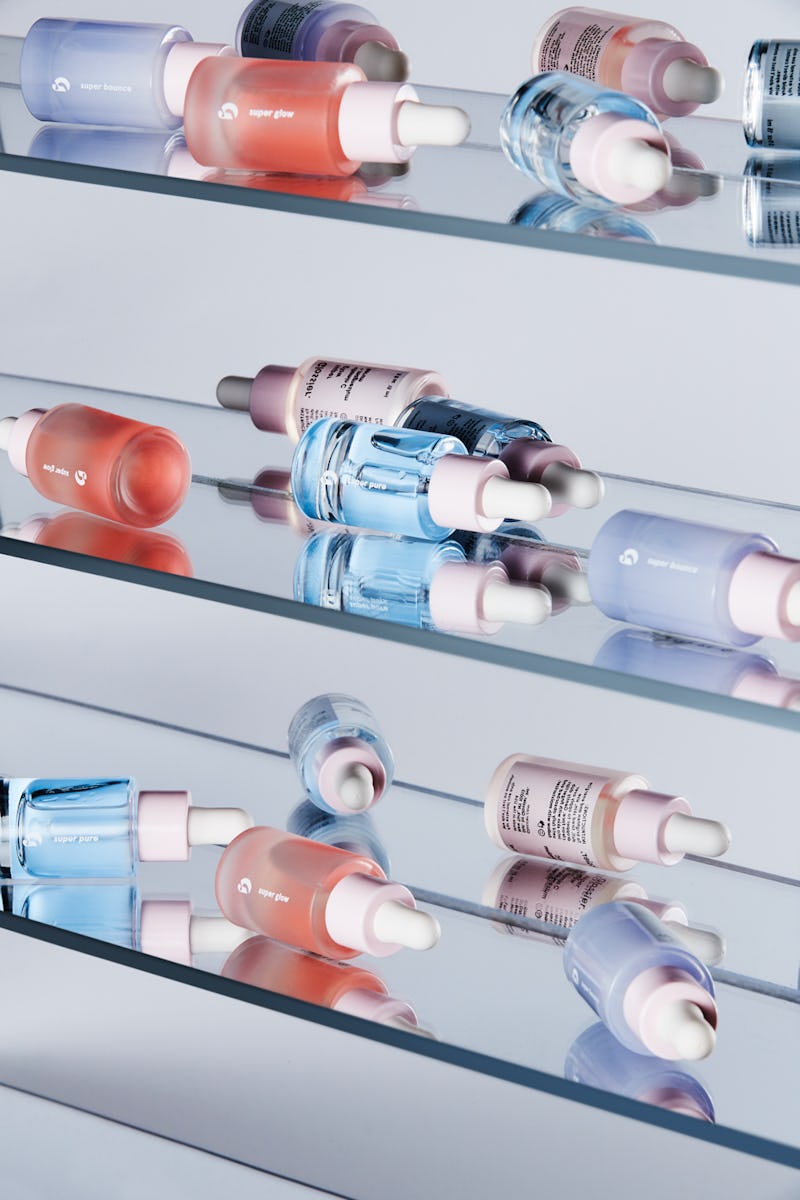 It's time for your skin to feel super all of the time. Glossier has launched The Supers, a collection of face serums that are essentially like supplements... but for your skin. Wait, what was that noise? Did you just shriek with joy? Yeah, you did and it's fine. Glossier's skin and makeup products are minimalist, but they get the job done. The Supers are the latest addition to an already stellar roster of offerings. Where can you buy Glossier's The Supers and The Super Pack and how much are they?
The Super Pack, $65, Glossier
The Supers cost $28 a piece, while The Super Pack, featuring all three, costs $65. As with all Glossier products, including the signature pink pouches in which products are shipped, The Supers are available exclusively via Glossier.com. That's the sole sales platform of the pinkly pigmented brand.
You use The Supers, which have a water-like texture so that they are instantly absorbed by skin and begin doing their job immediately, after you cleanse and before you apply your daily moisturizer. The Supers are effectively the middle men in your skincare routine.
The Supers are super-concentrated and loaded with nutrients that will strengthen skin with daily use. The product also eschews the long-held, religiously-adhered-to beauty industry notion of a skin type — it nixes those dry, oily, or combo skin labels. The Supers understand that your skin and its needs are way, way more complex than that.
Instead, The Supers address the fact that your skin's issues can change daily depending on what activities you've been engaging in. When skin is dull and drab due to weather or late night extra curricular activities, you need brightening via Super Glow with Vitamin C.
When your skin is stressed by the elements or life or finals or work deadlines, you need Super Pure with Niachinamide to help combat breakouts and calm redness or blemishes.
If your skin is parched and in desperate need of hydration, you will want a soothing dose of Super Bounce with Hyluronic Acid. This particular Super plumps the skin and brings back elasticity to ease tightness after, say, a flight or a day outside or when officemates have the AC or the heat blasting and you're skin is all Sahara-like.
The Supers are supreme. Wash -> Super -> Moisturize.
Images: Courtesy of Glossier (3)