Amazing Oscar-Winning Movies To Stream On Netflix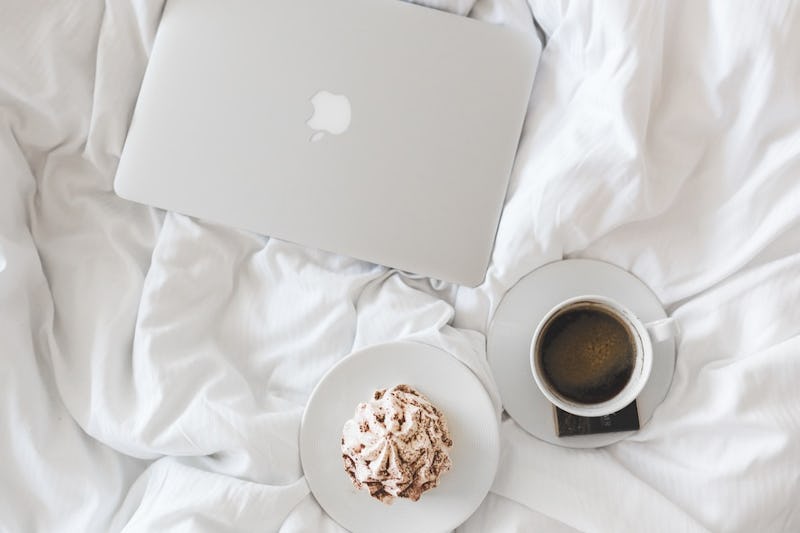 The freakin' weekend isn't always about partying your face off. Sometimes it's about relaxing your face off with some of the Oscar-winning movies that are streaming on Netfix. You know what I'm talking about — those glorious days off filled with little more than sloth, sweatpants, and solo streaming (or streaming with people. I don't judge.) But even though it's not a time for productivity, you still kind of have to have a plan, because without a plan, you stand a real chance of getting lost in the void of too many choices. Nobody wants to spend more time picking out a movie than actually watching it. Those angsty feels are strong enough to sour the entire box of wine you have propped up next to your bed.
Enter the helping hand of the Bustle list. We got your back. This time we're here to help you narrow things down to the cream of the crop. Well, the cream of the crop according to The Academy. We're talking Oscar winners. And even though the Oscars have this annoying habit of being a white man's game, there are still some enjoyable (even if they're lacking in diversity, boo) titles to be found. These particular titles are films that didn't just get a nod, but that took home some bling.
1. Undefeated
I don't like sports, but there's something about a great sports movie that always gets me right in the feels. Watch it here.
2. Beginners
The secrets of your aging parents... I'm in. Watch it here.
3. Silver Linings Playbook
Mental illness, love, and dancing. It could be about my life. Watch it here.
4. Black Hawk Down
This is another one you'll need tissues for. Watch it here.
5. American Beauty
If you're frustrated with how long it's taking you to get to your American dream, let this remind you that the grass is always greener... Watch it here.
6. Frida
Frida was a game changer. Her story might be just what you need for some inspo. Watch it here.
7. Django Unchained
This film is hard to watch, but so good. Watch it here.
8. Anna Karenina
For when a little sass and a little romance are on the agenda. Watch it here.
9. Pulp Fiction
This one's better than a Royale with cheese. Watch it here.
10. Forest Gump
Everyone loves this movie. Watch it here.
11. Slingblade
This is one of those movies that everyone has seen, and that everyone imitates. Watch it so you can stop just pretending to get people's impressions. Watch it here.
12. The Long Way Home
Beautiful Sad. Educational. Watch it here.
13. Good Will Hunting
This will take you back. Matt looks so young!. Watch it here.
14. Shakespeare In Love
One of those rom com-type movies you can watch a million times. Watch it here.
15. Tarzan
This won for its music, but it's totally adorable. Watch it here.
16. A Room With A View
Hide your credit card because you'll be buying plane tickets to Italy after watching this love story. Watch it here.
17. To Kill A Mocking Bird
Watch this so you can totally pretend like you read the book. And because it's an important film. Watch it here.
18. Fantasia
Trippy. Watch this if you live in a place where cannabis is legal. Watch it here.
19. Prince of Egypt
Watch this if you're feeling guilty about skipping church. Watch it here.
I won't tell anyone that you've been wearing those same pajamas since Friday night if you don't.