How To Use Stickers In iMessage On iOS 10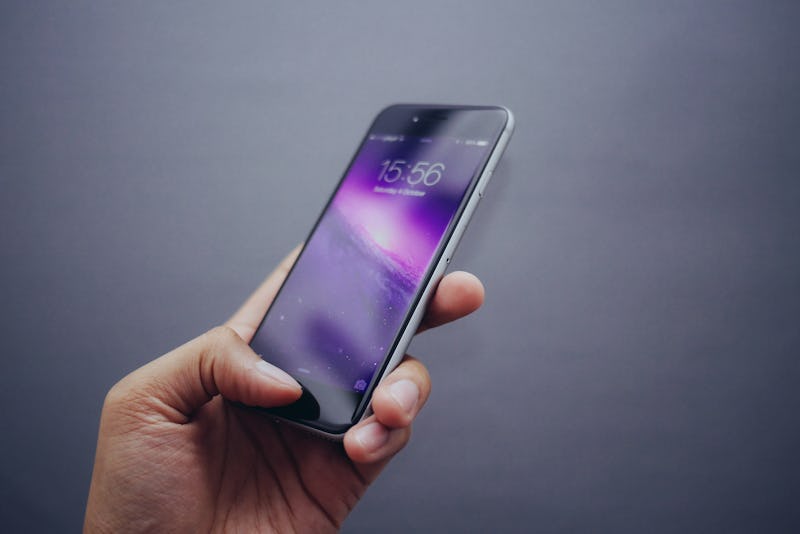 Now that you've heard iOS 10 is available for iPhone on Sept. 13, you're probably asking yourself a lot of questions. Like, how do I use stickers in iOS 10? And is there anything Apple can't do? And is it even possible to make text messaging more fun than it already is right now? Apparently, it is possible. In this new system that Apple is rolling out, you can do a whole lot to spice up your texting game — because iMessages is the most used app on the iPhone, so why not go all out with it? If you're already a fan of emojis, you will be really excited about the new stickers that they've added in.
Because you're getting these stickers from third parties, you can expect an endless supply of options. So, if you're not totally wowed or gaga over the new sticker collection, just you wait until even more developers get their hands on them. There will be new sticker packages rolling out for a long time. In the meantime, get yourself acquainted with what iOS 10 has to offer. There are some amazing old school stickers that include the first ever Macintosh, that dreaded and deeply pixelated bomb that came up when your computer was about to crash, to much more friendly stickers like Dori. These are a few simple steps to becoming a sticker master in the new iOS 10:
Launch Messages From Home Screen
This is just texting as you know it, only enhanced. Open up iMessage the same as you would with any other operating system.
Select A Conversation
Who do you want to send the sticker to? Pick a lucky friend and open up your conversation with them. First you'll want to hit the "show more," icon which looks like this: (>). After you click it, three icons will roll out: the camera, the digital touch and the app store, as shown above.
Tap The Apps Button
This is where the stickers are hiding. Scroll past the music, the images, and the GIFs and then you've reached the home of Stickers. You'll have a few preloaded Apple stickers like the Classic Mac package I mentioned before. If you want more of what you're seeing, just hit the App Store button and let it take you to where you can download as many sticker packets as your heart desires.
Scroll Through Your Stickers
You can keep or get rid of as many sticker packs as you please. They're super easy to manage, so don't feel shy about over-downloading — you can always get rid of what you don't use.
Pick A Sticker & Attach
You can hold your finger down on the sticker as you select it which will make it mobile, or you can tap once to include it in the text body. Sometimes, especially in a group chat, you might want to use a mobile sticker and drag it to something someone in your group said, so they know what you're responding to.
Get your download on!
Images: Courtesy of Kaitlyn Wylde; Unsplash