See Every Product In Zoella Lifestyle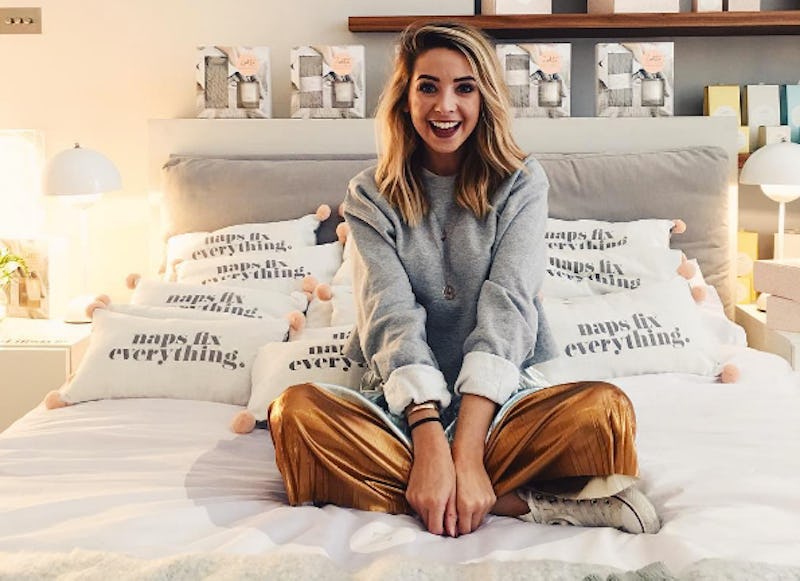 If you thought the news of the Zoella Lifestyle line was exciting, then just wait until you get a load of this. As if the Instagram photos and Snapchat tour wasn't enough, you can now see every nook and cranny of the Zoella Apartment. Zoe Sugg has an apartment tour on her YouTube channel and it shows a bunch of details that the photos missed.
When Sugg does something, she does it big, and her new line is proof of that. The YouTuber is branching out from beauty with a lifestyle line filled with pencils, planners, pillows, and more. Think adorable keychains, notebooks, and even room diffusers. The line has pretty much everything you need to make your home look absolutely adorable.
You might have already seen photos of the Zoella Apartment. The faux living space has been filled with new products from the lifestyle and beauty line. Now you can get an even closer look with an official apartment tour from Sugg herself.
She posted a YouTube video going through the entire apartment and showing every single product inside. Since the rooms aren't open to the public, this is as close as you'll get to the products until launch day. Let me just warn you though, you're going to want one of everything.
Of course, the new Zoella Lifestyle Instagram is filled with behind-the-scenes sneak peeks as well as the Twitter account. I'll be patiently stalking both until the exact release date and place to buy comes out. Fingers crossed they let fans know soon, because people are dying to know.
While you're waiting for the details, you'll definitely want to see the Zoella Apartment tour. It's filled with little items like lipgloss and detailed packaging that you can't see in the photos. Here's the entire video, so you can see for yourself.
If that doesn't get you ready for launch day, then I don't know what will!
Images: zoella/Instagram