MAC's Liptensity Collection Has So Many New Shades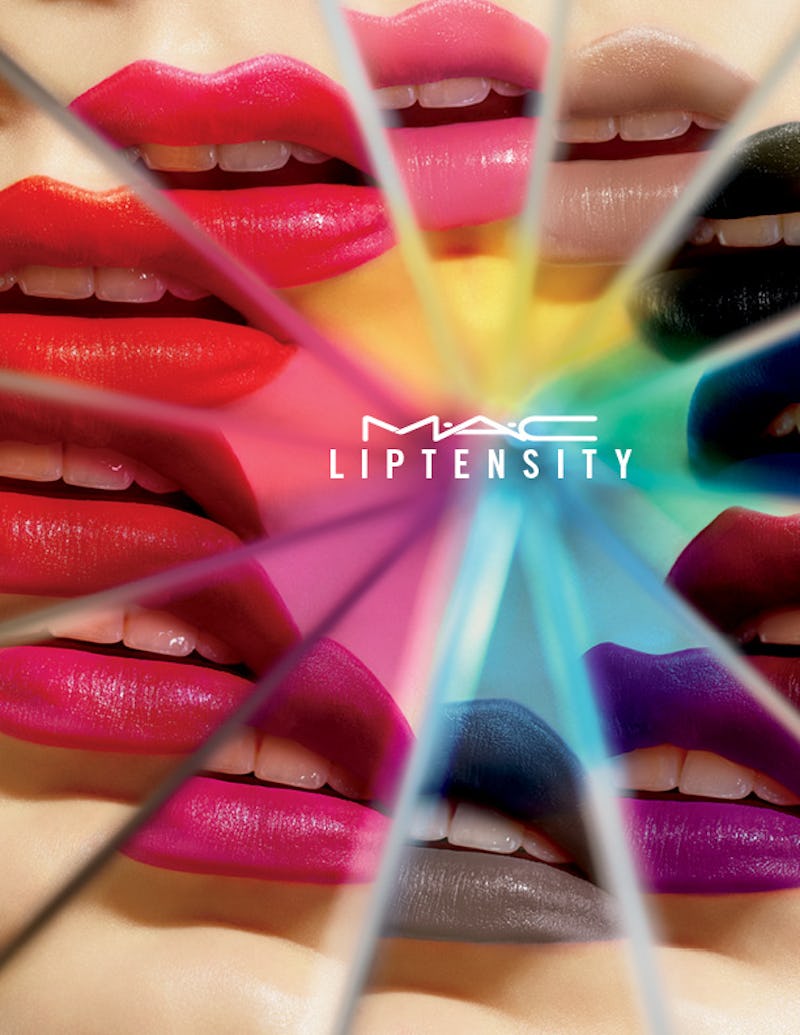 When it comes to lip colors, there's pretty much no brand that's created as many classics as MAC. Their classic lip colors are cult favorites for a reason, and when they made a new product announcement this week, my ears perked up. That's right, MAC's Liptensity collection is the first new offering from the brand in a few years, and people are already freaking out about it. So what exactly is in this collection?
MAC's Liptensity collection includes 24 new lipstick shades, and they're more highly pigmented than anything MAC has offered before. How they came to be is actually pretty cool, too. The colors were created with the help of Maureen Seaberg, who's a tetrachromat. If you're confused about what that is (like I was), it's a person who can see 100 million hues, which is definitely more than the average person. With her help, they created lip shades that are more pigmented, brighter, and — obviously — more intense than a normal lip color.
The 24 shades in the collection range from pink to royal blue to brown, so MAC definitely covered the spectrum as far as colors go. And the best part is that with these hyper pigmented lip shades, you probably only need one coat.
This Instagram from beauty news account Trendmood gives you a good idea of the range of shades and options in the collection. And how intense do they look in the swatches the account posted? And, just check out some of these shades.
Driftwood is the perfect nude shade.
Blue Beat is an unexpected navy that's perfect for winter.
Galaxy Grey is the perfect moody fall shade.
And Postmodern is the perfect pick-me-up for a dreary day. Luckily, these shades will be here soon, too. They're scheduled to hit the MAC website on Tuesday, Sept. 20 and stores Wednesday, Sept. 21. Set those alarms now.
Images: Courtesy of MAC