'Below Deck's Lauren Burchell Is So Fascinating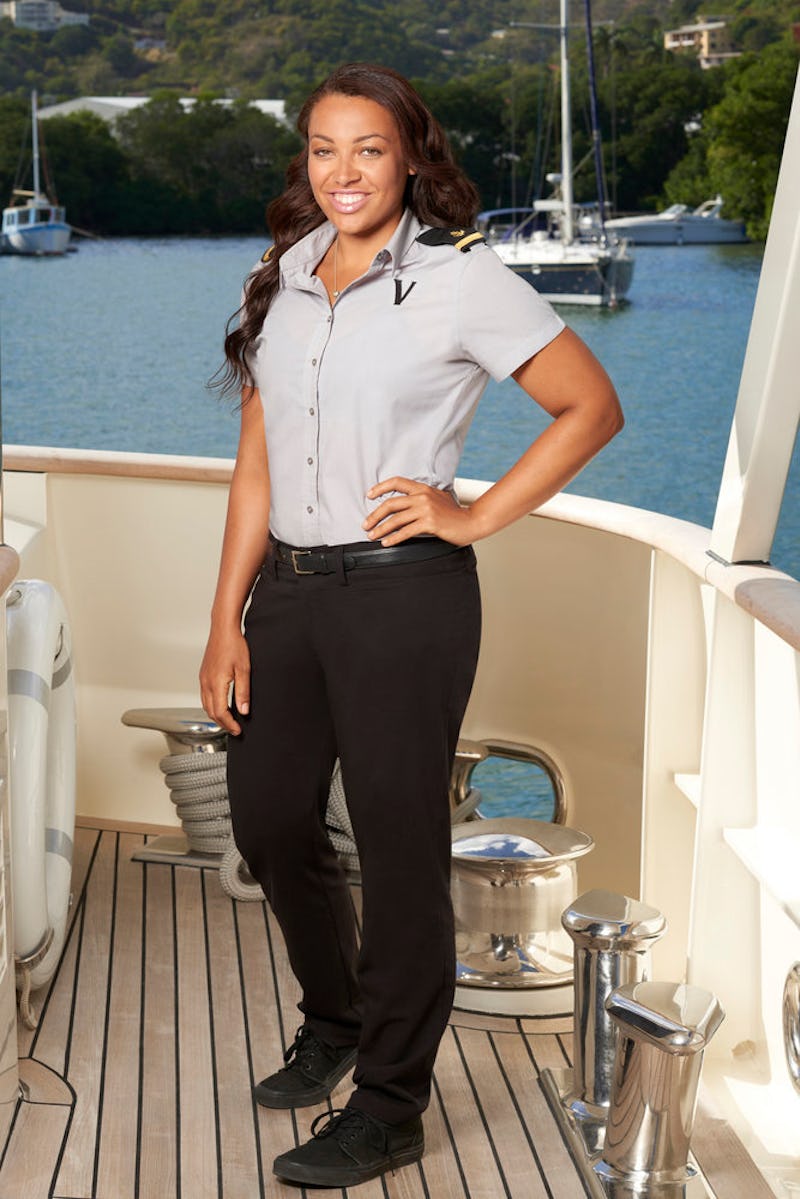 Another season of Below Deck has made its way into our lives, and Season 4 looks like it is going to be one of the most dramatic of the bunch. We all remember Season 3 with Rocky and Eddie, so future seasons of the show really have big shoes to fill in the insanity department. However, I have a good feeling about this installment. It's truly delightful that Bravo has made it so that we don't have a long wait after the Below Deck: Mediterranean season finale to dive right back into the world of yachties. This season's cast is full of interesting characters and one of those is Lauren Burchell. So, who is Lauren Burchell from Below Deck?
Lauren is a seriously interesting lady. According to her Bravo profile, Lauren was born in England and is half-Brazilian and half-English. As if that isn't cool enough, she was raised in Japan and then lived in Australia during her high school years. Yeah, this girl is a little familiar with the world of travel, huh? She apparently decided to join the yachting community when she was a scuba instructor in Central America because, obviously.
Basically, Lauren is a nomad of the highest order and one look at her Instagram will make you fall in love with this girl. Here are some more fun facts about Lauren to get you psyched.
1. She Worked For Richard Branson
Lauren's first job was working on Richard Branson's yacht, Necker Belle, as a deckhand and water sports instructor for six months. That's a not a bad introduction to the world of charter, right?
2. She Lifts
This girl is in shape, guys. She is always posting her workout results/routine, and those results are obvious. I am sure her workouts help her in her career, because being a deckhand is no joke. Staying in shape is a must.
3. She Has An Adorable Puppy
Stop it. I want her dog. I always love a good snuggly puppy, and Lauren has an absolutely adorable nugget of a pooch.
4. She's Musical
It looks like Lauren plays the guitar. I wonder if she will be playing any tunes this season on Below Deck, because nothing is better than a drunk deckhand playing an acoustic guitar, am I right?
5. She Is Canadian Now
Lauren is legitimately a citizen of the world. I have never used that label on someone before, but, if anyone deserves to have it placed upon them, it's her.
Honestly, Lauren looks like she is going to be amazing to watch. She is a seriously fascinating person, and someone with that much world experience is sure to bring a unique perspective to this job and this show. Tune in to Season 4 of Below Deck to see for yourself.
Images: Virginia Sherwood/Bravo