This Hack Will Help You Get The Cheapest Flights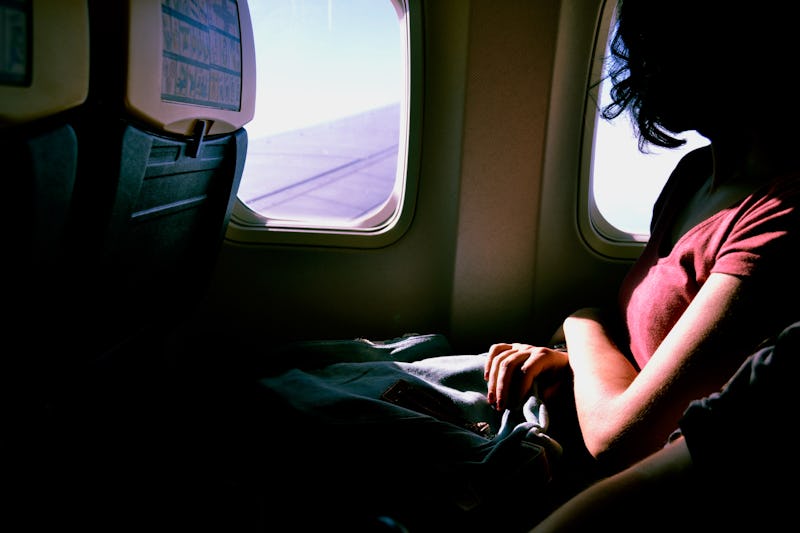 If you're an avid traveler, or you dream of traveling but cringe at the cost, you're definitely going to want to know about the one hack to always get cheap flight deals. Well, what if I told you that there's a website that will act as your personal travel agent, for free? You'd probably get really excited, right? Well, If This Then That (IFTTT), which can set up cheap flight deal alerts on your phone, is about to be your cheap travel savior and guide, all-in-one.
The web-based service allows you to set up "recipes," as they call them, that are basically search algorithms that they will scan the web for on your behalf. Because who has the time to sit around on Twitter all day, searching for flight deals that include the words "Cabo" and "Cheap"? IFTTT will do the scanning for you, and you can get back to work or watching slo-mo food videos on Instagram. All you have to do is set up a recipe with the words you'd like them to search for and hook it up to your favorite cheap travel Twitter account.
So first, you've got to get started on the sight. All you have to do is follow this link, take a look at the menu bar, spot "Sign up" and give it a click. The prompts will lead you through a painless account creation process and will leave you with the option to create your own recipes. This is exactly what you want. The first step will be to connect to the Twitter channel — a search bar will take you there. Once you authorize Twitter to use IFTTT, you can start creating your recipes! If you don't already know about the various accounts that tweet out flash sales and deals for airfare, these are a few of my favorites that you might want to plugging your IFTTT account:
If you're looking for a last-minute flight and you're the type of traveler who must plan far in advance, this is going to be a great place for you to find sweet deals. Just have your bag packed, because some of them are very last-minute!
This account pools together deals from all airlines, and pulls in deals that are both distant and last-minute. (Also, their mascot is super adorbs).
This account has tons of international flight deals to check out, and they post multiple deals a day — perfect for fantasizing about that trip you want to take during your lunch break (or maybe just biting the bullet and booking it!).
This account not only posts about travel deals, but also shares stories about destinations and seriously knows how to inspire the wanderlust in you.
This account only features flights departing from a few major cities in the United States, including airports such as NYC, BOS, PHL, DC, MIA, DFW, PHX, LAX, SFO, PDX, SEA, and ORD. If you're near one of those airports, you just lucked out!
Bon voyage, everybody!
Image: Unsplash; Courtesy of Brands