What Twitter's DM Typing Indicator Looks Like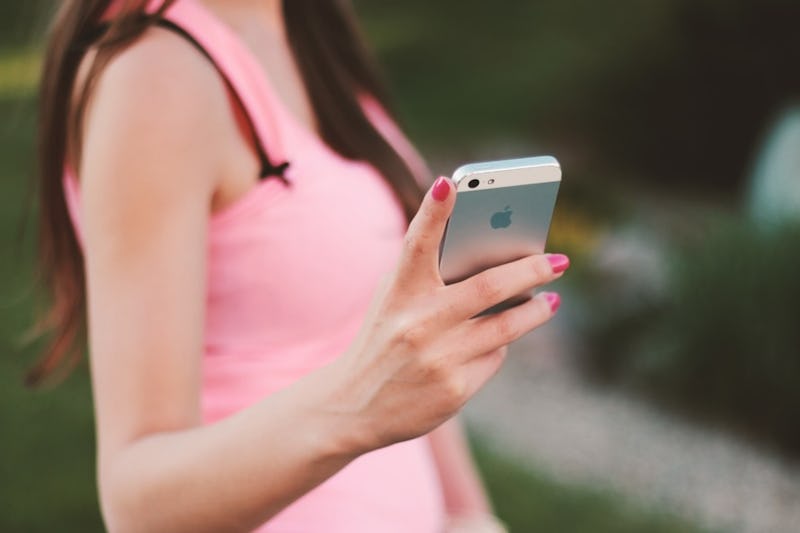 If you've ever hit up your group of friends through direct message on Twitter, you know how frustrating it can get waiting for their responses. It looks like the social media giant took note, because now an update adding a Twitter direct message typing indicator will let you know if your friends are responding to you in real time! In fact, the update comes with a ton of new features that are about to improve your DM-ing experience, including the addition of read receipts and rich media web links. No more waiting around wondering if one of your buddies saw your message! Now you'll get to see exactly who is paying attention, and who needs a gentle nudge in the right direction.
If you're not seeing the update right away, never fear — an official spokesperson at Twitter said to Bustle via email that the update will be rolling out to everyone in the days following Sept. 8, the official launch of the new update. All of the updates to the direct messaging experience, including read receipts, will be available on Android and iOS. Sit tight, everyone!
In the meantime, what exactly can you expect from this new update? Brace yourselves before you slide on into those DMs, because the new update is going to turn that DM slide into a veritable DM theme park. Here are all the new things hitting Twitter:
Read Receipts Feature
The little checkmark on the bottom of your message will let you know who read your message, even if you're in a group message where it will be seen by multiple people. If you have a habit of reaching out to celebrities, you can now rest assured that they have seen your sweet DMs (or if, sadly, they have not).
Direct Message Typing Indicator
Regardless of celebrities, you'll get to see your friends typing you back automatically. A bubble with their personal icon appears as they type you a response in real time. You can keep track of exactly who is taking the time to write back and who is just watching everyone else's responses like the Twitter lurkers they are.
Pretty sweet, right? Knowing that other people are typing might cause those pals who usually lag behind with their answers to hurry up.
Rich Web Link Previews
The other cool feature that has been added to Twitter is rich web link previews. It allows you to check out the preview to a link your friends sent without having to open up a web browser.
Here's a full preview of what the update will look like when it reaches you:
If you're not seeing it still and it's been a few days after the rollout, make sure you're up to date with the latest version of Twitter by updating the app at the App Store. Then slide, slide away!
Images: Pexels; Twitter Video