8 Cute Combat Boots For Fall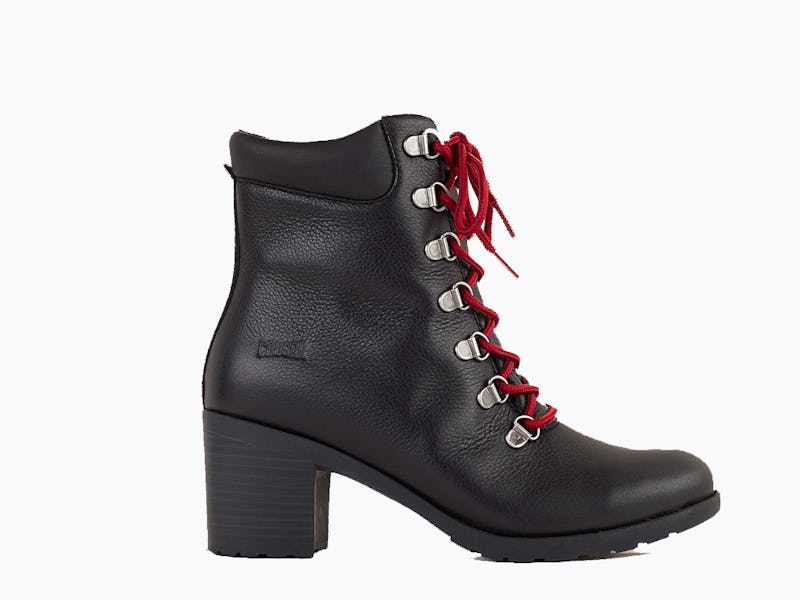 Despite the new shoe trends you've already been seeing for fall, there are some styles that will always be a classic staple for your autumn wardrobe. Before the colder temperatures hit, you might be trying to find the perfect boots to wear throughout the season. If you've been searching for a great pair of combat boots, you're in luck, because there's some great options this year.
Inspired by military combat boots, this style of boot can give any outfit a harder, edgier look without much effort. Combat boots are perfect to wear with skinny jeans or leggings, and you can even mix them with more dainty pieces like a pleated skirt or dress.
Whether you're wanting combat boots as a comfortable, warm boot option for the fall and winter, or have been wanting to pair some with a denim skirt and that leather jacket you've never worn, now is the time to shop while the fall boot styles are fresh in stores and online. From dark leather tones to stark white boots, don't worry about what you can and can't pull off this fall — combat boots are a staple that look good with just about anything.
Here are some of your favorite celebrities rocking the boot:
Who says combat boots are only for jeans and jackets?
Gigi Hadid is a fan, naturally.
Here are some of my favorites to shop now:
1. Kandy Mid Boots
Kandy Mid Boots, $64, Aldo
Get ready to rock edgier looks for fall with this pair of lace-up boots.
2. Steve Madden TroopaA2-0
Steve Madden TroopaA2-0, $90, Steve Madden
If you're wanting to brighten your fall wardrobe, this tan pair of combat boots is the new neutral pair of shoes you need in your closet.
3. Cougar Angie Boots
Cougar Angie Boots, $140, Amazon
All of the most fashionable celebs have been spotted wearing heeled combat booties — they're comfortable, but sexy, and also give you some added height. What's not to love?
4. UO Combat Boot
UO Combat Boot, $50, Urban Outfitters
If you're looking for a brown pair of boots, this distressed leather pair from Urban Outfitters is the perfect chestnut-brown color.
5. Cougar Jessy Boots
Women's Jessy, $80, Online Shoes
Patent leather boots are great for fall, but in combat style? Even better.
6. Dr. Martens 1460
Dr. Martens 1460, $135, Zappos
Don't be afraid to wear white in the fall. You can rock the color any time especially in combat boot form.
7. Cougar Original Waterproof Mid-Calf Boots
Cougar Original Waterproof Mid-Calf Boots, $200, Shoe Buy
These definitely have a Yeezy feel to it without the price tag.
8. Heeled Combat Boot
Heeled Combat Boot, $70, Express
If you're wanting a pair of boots that have a little bit more height to them, this heeled pair will add a punk-rock vibe to any outfit.
Images: Getty Images (1); Courtesy of Brands (5)