"Pokemon Go" Plus Finally Has A Release Date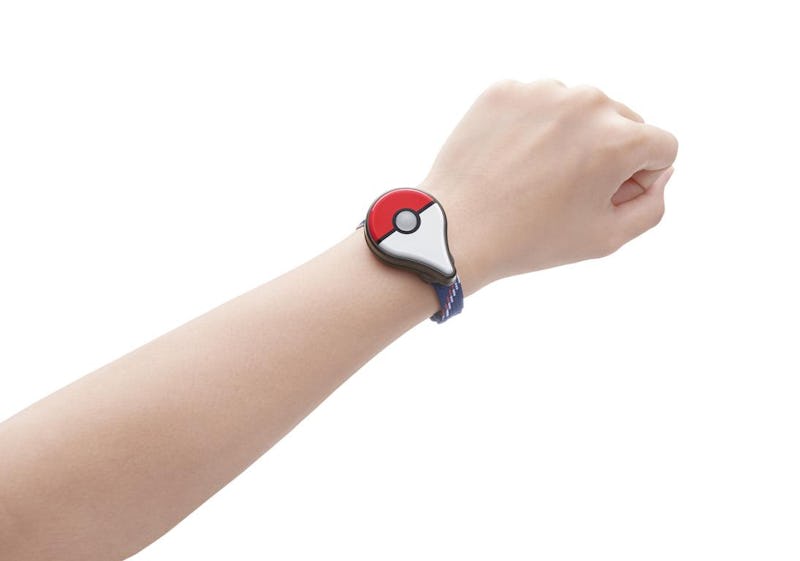 For quite some time now, "Pokemon Go" has been promising an upcoming product called "Pokemon Go" Plus — a wearable meant to enhance the experience of playing the augmented reality game. Details have been sparse about when it might actually show up; however, now, at long last, "Pokemon Go" has an official release date. So when can you get your hands on it? Good news: Soon!
"Pokemon Go" Plus' original intended release date was set for the end of July; however, at the end of that month, Nintendo of America confirmed on Twitter that it had been pushed back to September. According to the official "Pokemon Go" website, though, the official release date is now listed as Sept.16. So after months of waiting with no end in sight, it turns out we only have one more week to go.
"Pokemon Go" Plus is designed to work with your "Pokemon Go" app via Bluetooth. The device is a wearable that can be clipped onto a wrist band or your lapel, and it will buzz and light up to alert players when they are near a Pokemon or Pokestop. Thus, players can enjoy "Pokemon Go" without having to stare through their phone screen the whole time. Instead, you only need to pull out your phone when you know there's something noteworthy to see in the Pokemon world.
This announcement comes only days after the announcement that "Pokemon Go" for the Apple Watch was on its way soon, as well. According to Apple's keynote presentation this past Wednesday, the Apple Watch support for "Pokemon Go" will give users similar benefits as "Pokemon Go" Plus, alerting players when there's something relevant nearby. However, it's not exactly the same thing; for example, "Pokemon Go" for Apple Watch will also will allow players to count their steps towards gameplay. So if you're planning on getting an Apple Watch, "Pokemon Go" Plus is probably pretty redundant. Then again, "Pokemon Go" Plus is a lot cheaper than buying a whole Apple Watch if you don't already have one.
So get ready, Pokemon Trainers — your next Pokemon accessory will be here on Sept. 16.