BECCA's Rose Quartz Highlighter Is Must-Have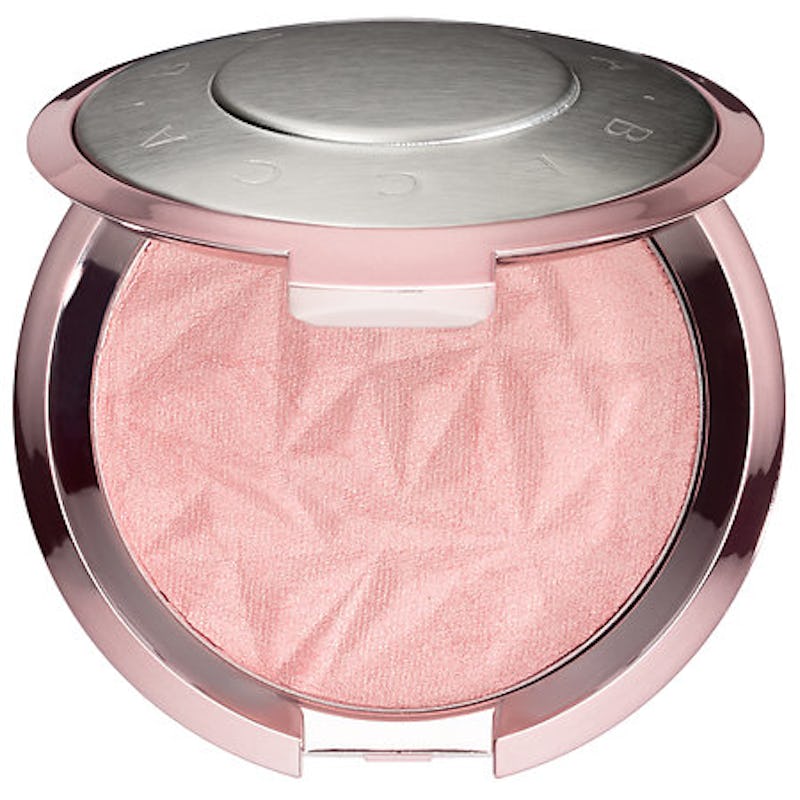 First, this brand gifted us with their Bronzed Amber highlighter, and as if that wasn't enough they've gone and surprised us yet again. You can now shop a new Shimmering Skin Perfector shade exclusively at Sephora. But, before you go straight to the website and start shopping, there's one thing you need to know. Is Becca's Rose Quartz Highlighter limited edition? Indeed it is, folks!
OK, so forget what I said about pausing. Go ahead and add this baby to your cart, stat. Because knowing that this shade won't be around forever makes it all the more covetable, if you ask me. There's no going wrong with adding some rose coloring into your fall makeup routine, so this shade really couldn't have come at a better time.
Details about exactly how long this blushing beauty will be available haven't been released, but I'd suggest grabbing this product while it's still in stock! Because this pink shimmer is not to be missed. According to the brand, this highlighter provides a "feminine pink glow" due to its rose undertones. And yes, it really is as beautiful as it sounds. It's on sale now for only $38 at Sephora, and I can't think of a single reason why you shouldn't scoop this up ASAP.
This shimmering shade is truly stunning.
I mean, even the packaging is amazing.
And if that wasn't enough to sell you on this product, these swatches surely will be! Because this is clearly an all-around winner.
Between Rose Quartz and Bronzed Amber, BECCA's really got your fall highlighting needs completely taken care of.
Shimmering Skin Perfector In Bronzed Amber, $38, BECCA Cosmetics
Both Bronzed Amber and Rose Quartz are available to buy and you might as well add them both to your makeup bag. Seriously, how could you not?
Shimmering Skin Perfector In Rose Quartz, $38, Sephora
Since this rose shade is won't be around forever you basically have to scoop it up. Its limited edition status gives you the perfect excuse to make a purchase. Happy shopping!
Images: Courtesy Brands (2)