'GoT' Dominated The Creative Arts Emmys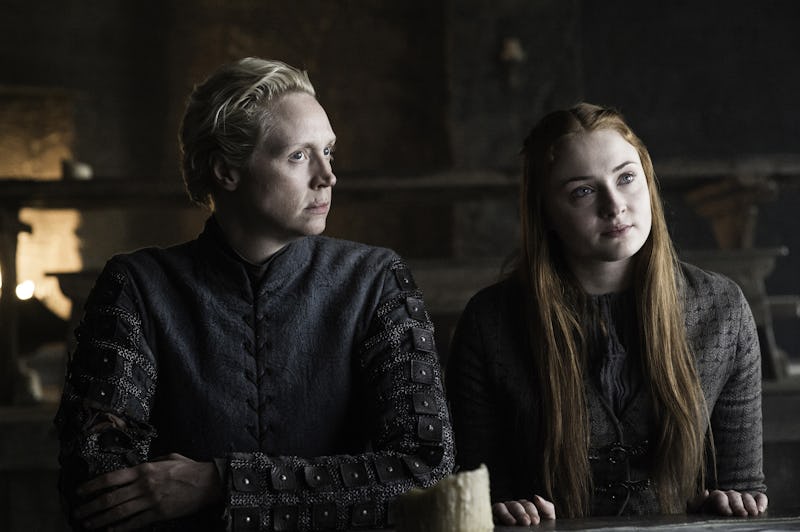 It looks like everyone's favorite fantasy drama, Game of Thrones , dominated the Creative Arts Emmys over the weekend and deservedly so. The show, a consistent powerhouse of modern televsion, nabbed nine awards over the course of the ceremony which spanned two complete nights. While the length of the ceremony was certainly a first, it was a special awards event for Game of Thrones thanks to one particularly special win. The show added a new award for casting to it's ranks which, I firmly believe, confirms the show's knack to bring together the right actors to make a unique and engaging cast. If you're even a casual television viewer, then you learn pretty quickly that casting is entertainment alchemy. Any element that's too off-kilter with the rest can create an imbalance or worse, cause viewers to turn off their television sets.
The award for casting rewards those involved with literally casting the show. These people generate the cast, choosing the best actors for each part. Where Game of Thrones is concerned, any actor cast will need to be able to tango with a variety of nuanced emotions. This is easier said than done when it comes to acting. So for the casting directors and team at large, the ability to have the finely tuned eye and get rewarded for it in a major way is a significant action.
A Creative Arts Emmy for Casting for Game of Thrones actually has a redemptive effect for the individual actors, especially the women of the ensemble, who got snubbed during the announcement of the Emmy nominations earlier this year. An award for casting is a stamp of approval for the tastes of those casting the show, sure. But most importantly, it is a collective award for the cast of the Game of Thrones. While other elements like writing and direction will have factored into each actor's performance, the root of the merit lies in the casting. Thus, while Emilia Clarke, Lena Headey and Maisie Williams have all rightfully garnered attention for their work in Season 6, this Creative Arts Emmy returns adulation to snubs like Sophie Turner, Gwendoline Christie and Kit Harington. The latter three here all has powerful and fascinating turns with their roles during Season 6 and deserve to associated with the honor.
The award for casting was also joined by awards for costume design, prosthetic & non-prosthetic makeup, production design, special visual effects, picture editing & stunt coordination. Sizing this collection up, all I can glean is that Game of Thrones continues to not only be an excellent piece of television but that the often-overlooked aspects (in this case, casting) are just as superlative. Read: Game of Thrones is a near-perfect television show and if you're not already watching, you should consider starting immediately.
Images: Helen Sloan/HBO, Courtesy of HBO