New Theme Ideas For 'So You Think You Can Dance'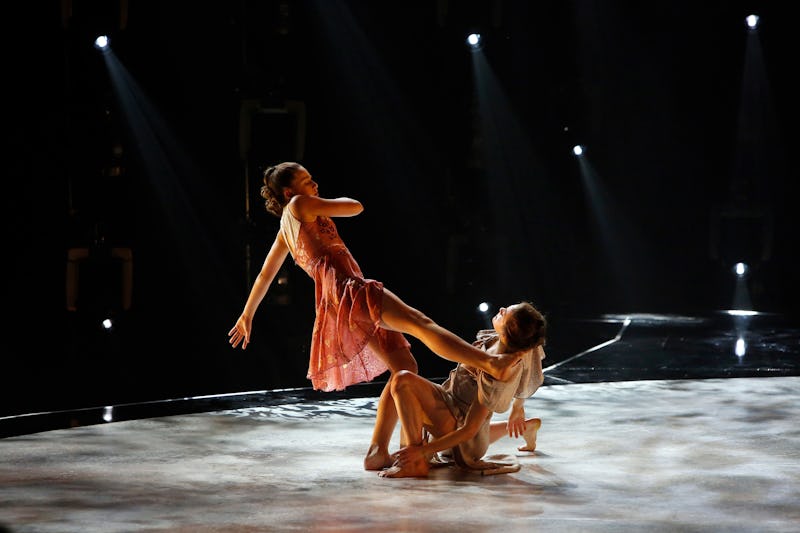 So You Think You Can Dance: The Next Generation ends Monday night with the final four dancers back to claim the title. Will SYTYCD be renewed for Season 14? If so, will The Next Generation stick or will the show go on to some other theme?
Update, 1/16/17: SYTYCD is expected to return for Season 14, according to Deadline, and will likely premiere in Summer 2017.
Earlier: There's no official word yet about the fate of the show. However, while waiting for Fox to make an official announcement, I wouldn't be too concerned. Season 13 was announced in February of this year, after all. It might be several months before we hear about a potential Season 14. Since this show typically airs in the summer, I would expect a May 2017 return, though the show has on occasion run in the Fall and early Spring.
The real question, in my opinion, is whether or not they'll keep doing the show with younger dancers, revert to their original formula, or try something new. The ratings were not strong this season, but the brand of the show is — so I think they could easily make a comeback. The show received four Emmy nominations this year. It's a well-respected summer series. Instead of mixing up the voting or the elimination rules, instead of All-Stars, Street versus Stage, or The Next Generation, what could So You Think You Can Dance do next? Here are some ideas, with love, from me to Fox.
1. Then versus Now
Since both "contemporary" and "modern" are styles of dance, the wording is key here. What I'm thinking of is a twist on "Stage versus Street" that has less to do with training and venue than style. Basically, I would lump contemporary/modern dancers in with street/hip-hop dancers and pit them against ballroom, tap, ballet, swing, musical theatre, and the older social dances — draw a line at a decade and take it from there.
2. Older/Retired Dancers
In the world of the performing arts, that doesn't necessarily mean senior citizens. Let's go in the opposite direction from "The Next Generation" this time. Plus, it would give some of the veteran choreographers a time to shine on the show as well. They're the real stars of the show, right?
3. All Broadway
This is particularly theatre nerdy of me, but it might be interesting for a season to grab a Broadway, off-Broadway, or touring dancer from shows all over the country (remember, the dancing in Hamilton is very different from the dancing in Cats and the dancing in Jersey Boys) and have them compete/mix it up.
4. So You Think You Can Choreograph
Why not? It'd be a good way to bring back some All-Stars and delve into the creative process of dance, which I'm sure the judges would love.
5. A College Tournament
Hey, it works for Jeopardy. A lot of schools don't have dance programs, and this would be a good way to highlight the ones that do and demonstrate why such programs are so important.There are so many different directions that So You Think You Can Dance can take in the future, so here's to hoping that that Season 14 renewal announcement comes sooner rather than later.
Image: Adam Rose/Fox