10 Amazing Fiction Books You NEED To Read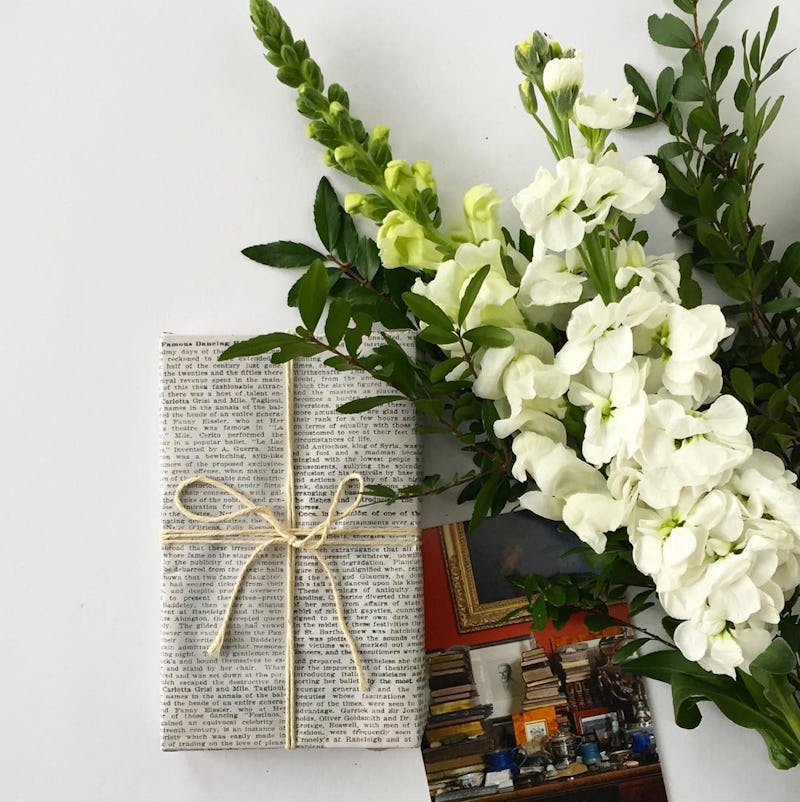 If you only have time to read 10 books this year, they should be these: the 2016 National Book Award Fiction Longlist has been revealed, and the list looks incredible. There are a few familiar faces here, including Jacqueline Woodson who won a National Book Award for Young People's Literature in 2014 — and then there are seven brand new authors being longlisted for the very first time. If you haven't ready any of these yet, now is the time to dive in: one of these books is going to win the prestigious National Book Award in November.
Check out the ten incredible books on the list!
Chris Bachelder, The Throwback Special (W. W. Norton & Company)
Garth Greenwell, What Belongs to You (Farrar, Straus & Giroux)
Adam Haslett, Imagine Me Gone (Little, Brown & Company)
Paulette Jiles, News of the World (William Morrow)
Karan Mahajan, The Association of Small Bombs (Viking Books)
Elizabeth McKenzie, The Portable Veblen (Penguin Press)
Lydia Millet, Sweet Lamb of Heaven (W. W. Norton & Company)
Brad Watson, Miss Jane (W. W. Norton & Company)
Colson Whitehead, The Underground Railroad (Doubleday)
Jacqueline Woodson, Another Brooklyn (Amistad)
Let's have a look at what each of these books is bringing to the table.
The Throwback Special has a very interesting premise: it takes place during the build up to an annual tradition in which a group of middle aged men re-enact the iconic football play in which Lawrence Taylor tackled Joe Theismann, fracturing his leg and ending his career.
Garth Greenwell's debut novel is about an unnamed writer who becomes infatuated with a male sex worker he meets while cruising in a public bathroom. Through this story, this sad and moving novel explores the lasting effects of a loveless childhood.
Adam Haslett has made this list once before, with a short story collection called You Are Not A Stranger Here. This time, it's a full-length novel that's been nominated. Imagine Me Gone is about generations of a family struggling with depression, and the tragic suicide, decades apart, of a father and his son.
News of the World follows a 10-year-old girl in the aftermath of the Civil War as she is sent back to live with an aunt and uncle she doesn't remember, having spent four years living with the Kiowa warriors who killed her parents. She is reluctantly escorted by Captain Jefferson Kyle Kidd, a 70-year-old veteran — but along the way, the two develop a deep bond.
At this novel's opening, two young brothers are killed by a car bomb goes off in a crowded market in Delhi. Their parents are left grieving and traumatized, and their friend Mansoor survives only to find himself diagnosed with severe RSI just as he is about to pursue a university career in the U.S.
This book is pretty much the definition of quirky. Veblen and Paul find their engagement falling apart as they struggle to deal with each other's dysfunctional families, Paul's high-stakes business deal — oh, and the fact that Veblen is completely obsessed with a certain squirrel.
Anna is on the run from her husband Ned, who has made it clear he has no qualms about kidnapping their baby daughter Lena in order to maintain the picture-perfect family image he needs for an upcoming political election. This is that rare and wonderful literary thriller that is as gripping as it is beautifully written.
Brad Watson last graced the National Book Award shortlist for Fiction back in 2002, with his novel The Heaven of Mercury. His latest, Miss Jane, is inspired by the true story of his own great aunt, who was born with a genital defect — particularly harmful at a time when women were seen as only useful for marriage and sex.
It's fairly common for writers to take a historical event and reimagine it through a literary metaphor. What's original about Whitehead's novel is that he has done quite the opposite: he has taken the historical metaphor of the "underground railroad" which slaves used to escape, and reimagined it literally. Oprah picked this one for her book club, and you should definitely choose it for your own bookshelf.
Jacqueline Woodson has won countless awards, including the National Book Award for Young People's Literature in 2014 for her novel Brown Girl Dreaming. Another Brooklyn, which explores friendship and the transition from childhood to adulthood, is Woodson's first adult novel in two decades.
This longlist will be narrowed down to just five finalists, selected by a panel of judges. This year, the judges are James English, the John Welsh Centennial Professor of English; Karen Joy Fowler, whose fantastic novel We Are All Completely Beside Ourselves won the 2014 Pen/Faulkner award; T. Geronimo Johnson, whose novel Welcome to Braggsville was longlisted for the Fiction Award last year; Julie Otsuka, who was a finalist in 2011 with The Buddha in the Attic; and Jesmyn Ward, whose novel Salvage the Bones won the National Book Award for Fiction in 2011.
The National Book Award finalists will be revealed in October — and the winners for all categories will be announced in November.
Image: mybookbath/Instagram