Why 'Twisted' Works Better Than 'The Lying Game'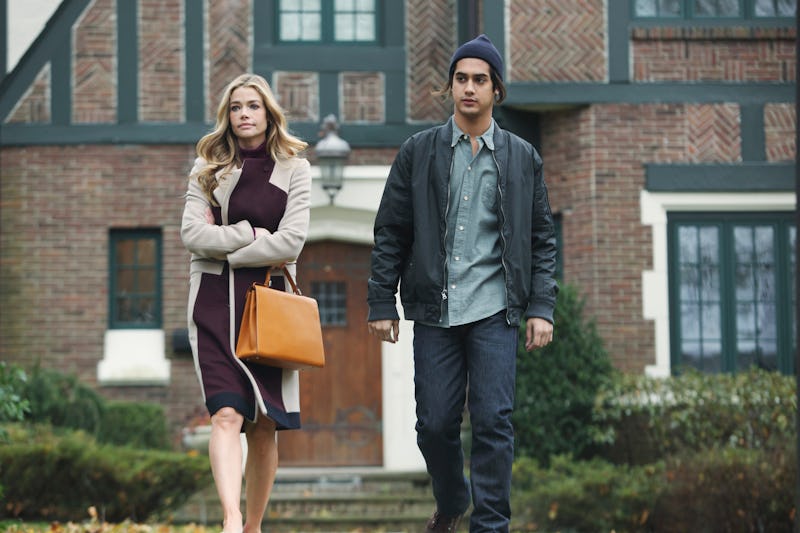 After two crazy seasons, the ABC Family drama The Lying Game has been canceled. I'm going to be honest, here: I'm not sad about this. Frankly, I was surprised the show even got a second season, let alone a third. While star Alexandra Chando — who played twins Emma and Sutton on the series — was great at playing the nice foster kid and her rich-bitch twin, the plot and conflict of the show was super snoozy. Slated as a companion to Pretty Little Liars (The Lying Game novels were penned by Pretty Little Liars author Sara Shepard), the show was all twisty-and-turny without much payoff -— honestly, I forgot what the overall mystery was by episode six. Unlike Pretty Little Liars, which keeps audiences guessing with countless red herrings and tidbits of information about the overarching mystery sprinkled into the daily lives of the characters, The Lying Game was all mystery-hunting and therefore zero fun.
Enter Twisted, the newest ABC Family mystery-drama that is super fun. Maybe not as fun or as obsession-worthy as Pretty Little Liars (because, well, what is?), but the series is definitely a summer guilty pleasure of serious merit. Here's what we love about Twisted ahead of Tuesday's sixth episode, and why The Lying Game just simply doesn't stack up.
The mystery is intriguing
The problem with The Lying Game is that the mystery was too complex — there were birth moms and secret relationships and fake "Annie"s and random murders and then suddenly EVERYONE is in jail. On Twisted, the story is simple and seriously creepy — 10-year-old Danny Desai (Avan Jogia) murders his Aunt with a jump rope. When he returns after years in juvie, he seems like a reformed kid... until a classmate winds up dead, and he's the main suspect. (Did we mention that Danny is like, really, really good-looking?)
The show isn't afraid to be funny
The Lying Game's biggest downfall was that it took itself too seriously. A murder mystery show set in high school shouldn't be afraid to be funny, and Twisted allows its characters to play many of their lines for laughs. Yes, the show is about a murder investigation, but it also allows its characters to talk like teens... even if that means taking things a bit lighter than they should. My favorite scene? When Lacey (Kylie Bunbury) is talking to the ghost of her dead friend Regina (Karynn Moore) about how lucky she is that peanut butter isn't fattening anymore once you're dead. It's that Heathers-like quality that makes Twisted so fun.
The characters are great...
...particularly Jo (Madelaine Hasson), who is basically Angela Chase with half of the surliness. She's tough and stands up for what's right, but we know that Jo has a burning love for Danny that isn't totally requited. So sad. The realistic portrayal of a teenager on a teen show is weirdly so rare, but Twisted captures it well. It's way better than the grown-up behaviors of Sutton and her group of Benz-driving, Marc Jacobs bag-toting girlfriends.
Denise Richards is in it
Clearly, Twisted wins by a landslide — what can we say, Richards just gives great sad eyes. Though we do have to give The Lying Game points for casting Veronica Mars star Charisma Carpenter as Sutton and Emma's deliciously snarky birth mom. (Check out this photo and tell me it's not perfect casting.)
So, sorry, The Lying Game. Twisted wins — no lie.
Image: ABC Family