Grab Anastasia's Moonchild Palette While You Can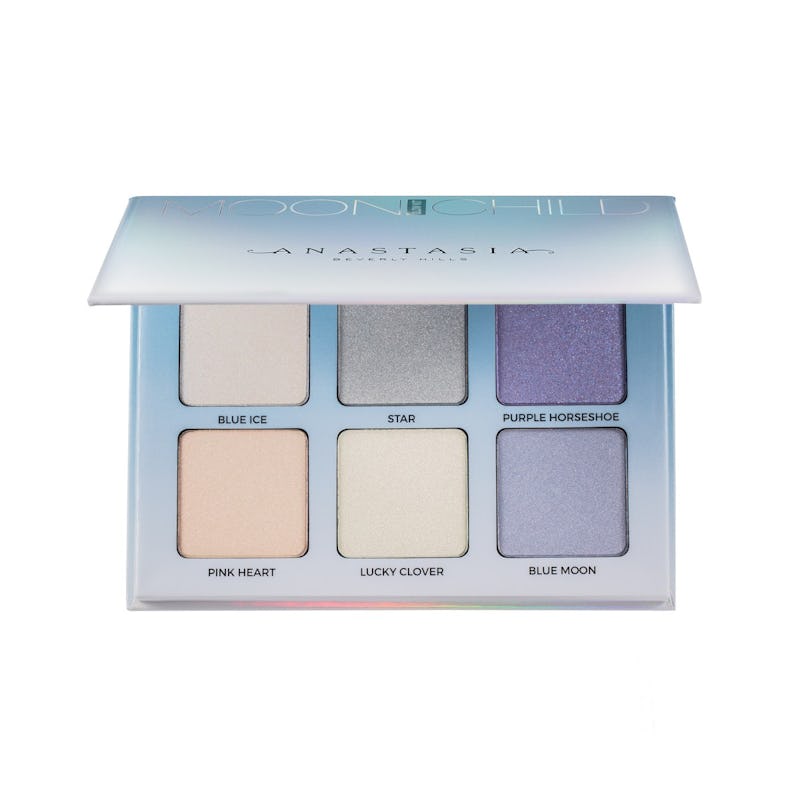 Makeup lovers of the world, brace yourselves for an urgent message. While holographic highlights have picked up steam all summer, the time to act is now — according to the president of Anastasia Beverly Hills' recent Snap story, the Moonchild Glow Kit palette is almost sold out. While product testing the latest batch of palettes in an inside look at the process, Norvina casually dropped the knowledge that would make any flip-flopper rush to Sephora.
Highlighter fans, your fate is hang in the balance! But there is a silver lining — the Moonchild palette is still available online for now. I'd act now or forever hold your peace if you're still dying to get your hands on it. OK maybe not forever... the brand previously confirmed that Moonchild is a permanent edition to the range. Still, not to fearmonger, but there's no telling how long it would take for it to come back. The only thing for certain is the perennial intrigue of the icy set of highlighters — while MILK's Holographic Stick plays along the same lines, the palette's variety looks like it really helps you achieve peak intergalactic ice nymph (the look I'm sure you're always going for).
Details are far and few between, but if you've had Moonchild constantly on your mind, it could be time to take the plunge.
I know as much as anyone that absence makes the heart grow fonder. There's nothing like the little voice in your head shouting "Mine. Mine!!" once that "back-in-stock" email hits your inbox. But if these swatches are any indication, you need this in your life.
Get it while you can!
Image: Courtesy Anastasia Beverly Hills