ABH's New Ultimate Glow Kit Is Affordable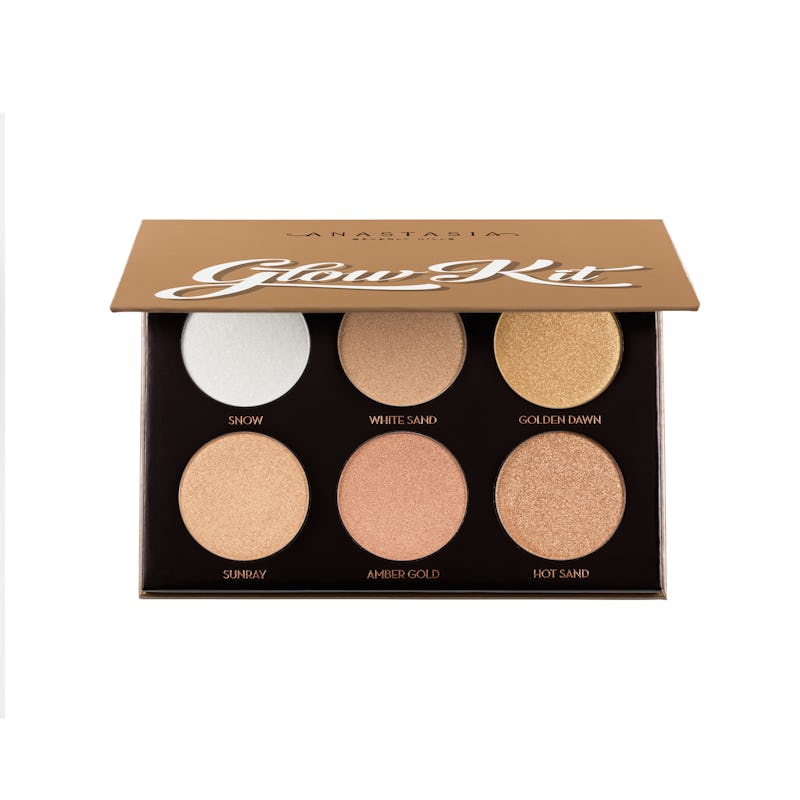 ICYMI — ABH is coming out with a brand new highlighting palette, and it's about to be your next beauty obsession. Given the massive success of their latest Sweets and Moonchild glow kits, which have been practically flying off the virtual shelves, I'm willing to bet that this new highlighter kit is going to be next-level gorgeous. We already know some information about the launch, but you may still be wondering — how much does the new Anastasia Beverly Hills Ultimate Glow Kit cost?
The limited-edition kit is part of ABH's Holiday 2016 collection, and if there is one thing that's synonymous with holiday season, it's sparkle, of course. Luckily, Ultimate Glow is jam-packed with loads of shimmer to give you a super luminous glow that will definitely stand out amongst the rest of the sequin-clad gals at your holiday party.
The palette consists of six stunning shades that range from super light to dark, including a silvery white color called "Snow," a rose gold hue named "Amber Gold," and a more brownish copper tone titled "Hot Sand." There is definitely something to fit everyone's fancy.
So, how much are you going to have to shell out for this beauty?
Ultimate Glow Kit, $45, anastasiabeverlyhills.com
According to a press release, the Ultimate Glow Kit is priced at $45 — not too shabby for six different highlighters, huh?
Here's a closer look.
What's a great about this versatile kit is that you can layer shades together to create a customized look — just think of all the fun combinations!
According to a representative from the brand, the kit is set to launch sometime in early October. I'll be counting down the days until then.
Image: Anastasia Beverly Hills