See Kat Von D Beauty's LE Studded Lipstick Shades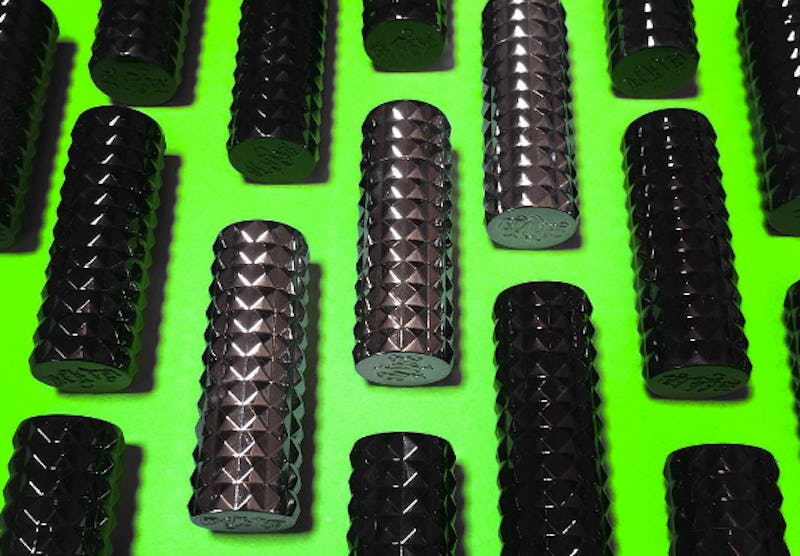 Listen up lipstick collectors, there's big news in the beauty world. Surprising their fans with yet another limited edition launch, Kat Von D Beauty created three new Studded Kiss Lipsticks shades. They're pretty much guaranteed to be bestsellers too. What are the limited-edition Studded Kiss Lipstick colors, you ask? These products will look familiar to makeup lovers.
With tons of new makeup items coming out everyday, it can be hard to choose which ones to buy. Well, you're guaranteed to like these new products. Kat Von D Beauty made three of their bestselling Everlasting Liquid Lipstick shades into a new formula. Double Dare, Lolita II, and Mother are a now a part of the Studded Kiss Lipstick family, bringing the color count to 42.
You'll be happy to know that you don't have to wait to shop either. The lip hues are available on the Kat Von D Beauty site right now, and you can pick them up in Sephora stores on Oct. 7. That's one heck of a fall surprise, if you ask me. Of course, they won't be around forever though. There's no doubt in my mind that the limited edition shades will fly off the shelves, so you should probably shop while you can.
If you already own these colors in the makeup company's liquid lipstick, you still need these new items in your life. The two formulas are completely different. According to their site, Studded Kiss has a more comfortable, velvety sheen while to Everlasting Liquid Lipsticks dry down completely matte. I bet the new formula would look gorgeous topped over the original.
The shades aren't the only aspect getting a makeover either. While the 39 shades in the collection have a studded, black tube, the limited-edition shades are all silver. You'll be able to tell them apart from the rest of your collection with ease.
You already know you're going to love the colors, so what are you waiting for? Go pick up your favorites shades before it's gone forever.
Images: KatVonDBeauty/Instagram (1)