This App Helps You Buy Your Fave Foreign Candies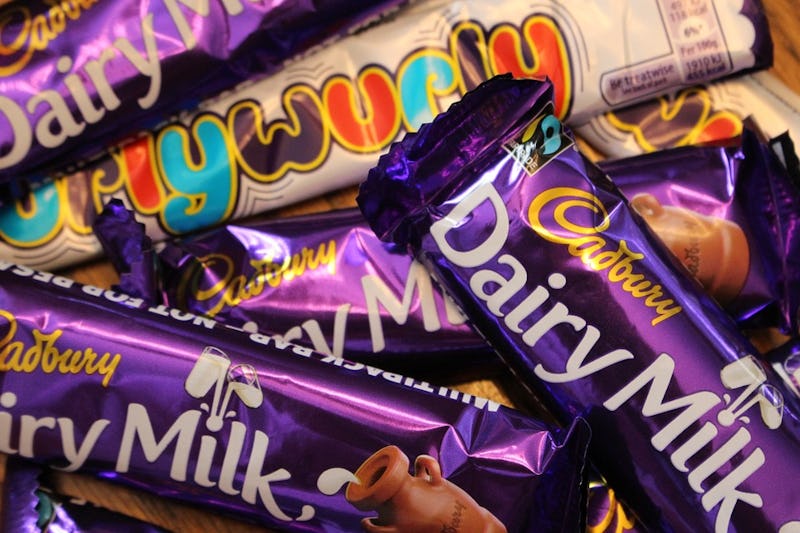 One of the best parts of visiting another country is coming back with little treats and souvenirs. One of the worst parts of visiting another country is when those treats and souvenirs run out, leaving you craving for more. Lucky for us, Artem Fedyaev and Daria Rebenok created Grabr — an app to get foreign candy into your hands without the hassle of airplane travel on your end. Think of it as an international UberEats that gets your foreign treats from people flying in and out of a specific place.
First of all, huge shoutout to the creators for coming up with this app. As a fellow Russian I am always happy to see our people coming up with cool new things. I assume that it was their Russian background that helped foster this idea, because the concept of ordering foreign candy is just so Russian. I cannot count how many times my relatives visiting from back home would bring over candy I grew up eating. It made it so special because that candy just isn't available in the United States. One time my father's childhood friends and his lovely wife flew over an entire Chak Chak — a fried honey cake from Tatarstan, the region in Russian where I was born. With Grabr, this concept is expanded to outside of your family.
Now you don't have to wait for someone you know to come visit you after a foreign trip, or for your family back overseas to get a visa. You can just find a person traveling to the country your favorite treats are at and request a special delivery.
The app provides you a connection to people offering you their service. You will have to name your price and discuss delivery options prior to the trip. Everything gets dealt through the app in order to protect you and your information. Which is honestly a relief, since you are basically trusting a total stranger with your favorite treats — and money. Mostly the money thing, actually. Speaking of which, you can actually make some pretty good money yourself, if you live somewhere with good noms.
You can become the person getting folks the food they want through the app. Have a scheduled trip somewhere and want to make a little bit of money? Why not grab someone's favorite candy bar while out shopping for souvenirs? You're already out, what's another stop along the way? Plus, people will pay you for your effort unlike your friends and family, who just expect a free gift (moochers). It's a win-win, so get to ordering!
Images: Pixabay