The New Kyliners Kits Are Reasonably Priced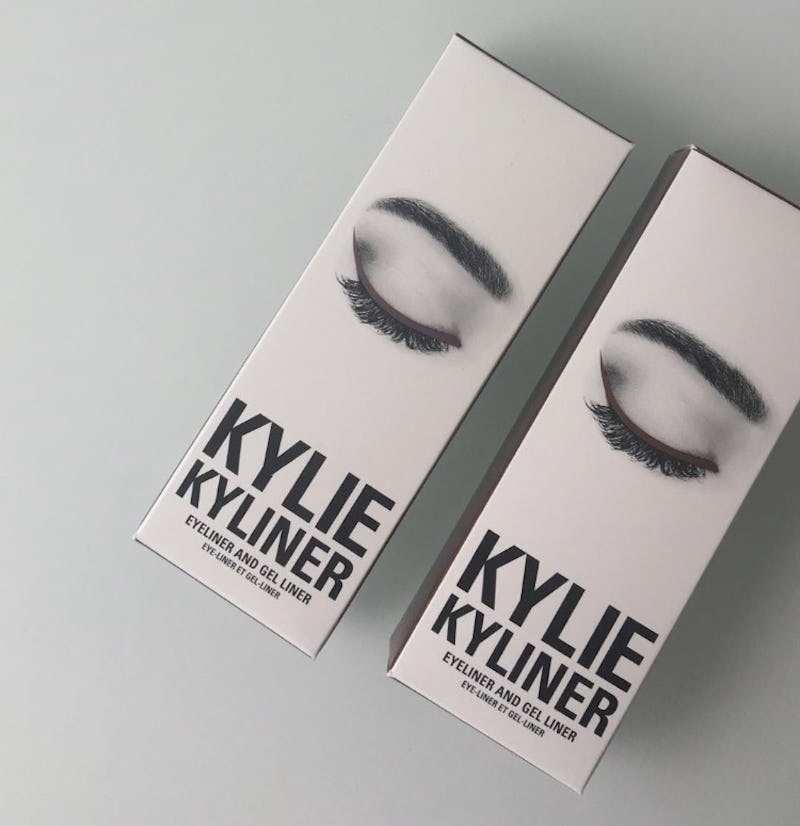 If you haven't heard the exciting Kylie Cosmetics news by now (thanks to Kylie Jenner's Snapchat), there will be two new products for sale on Friday, Sept. 23. Along with the selection of matte lipstick kits, Jenner now has eyeshadow palettes and eyeliner kits that have sold out numerous times already. Along with two existing black and brown Kylie Kyliner kits, Jenner announced two more stunning metallic Kyliner shades, Bronze and Chameleon.
If you're wondering how much the new kits will be, here's the scoop: They will most likely be the same price as the original kits that contain three eyeliner tools. The Chameleon and Bronze kits include a gel liner, an eyeliner pencil, and an angled brush for only $36, which is a steal for all three products!
The stunning metallic swatches that Jenner showed on Snapchat are definitely two gem-toned eyeliner shades I would want to try for the fall — a true bronze shade and a plum shade. Jenner even showed the resilience of the gel liners as she showed fans that they won't smudge when she tested the swatches on her arm. If you're already hooked, get ready to shop, because the new Kyliner shades will be on sale at 1 p.m. on Friday, Sept. 23.
The metallic color of the liners is the perfect amount of shimmer for an eyeliner!
Here's what Chameleon and Bronze look like on skin. So pretty!
Mark your calendars and set your alarms — your eyes are about to look so metallic-lit!
Images: kyizzlemynizzl/Snapchat