Find Out When Your ABC Finales Will Air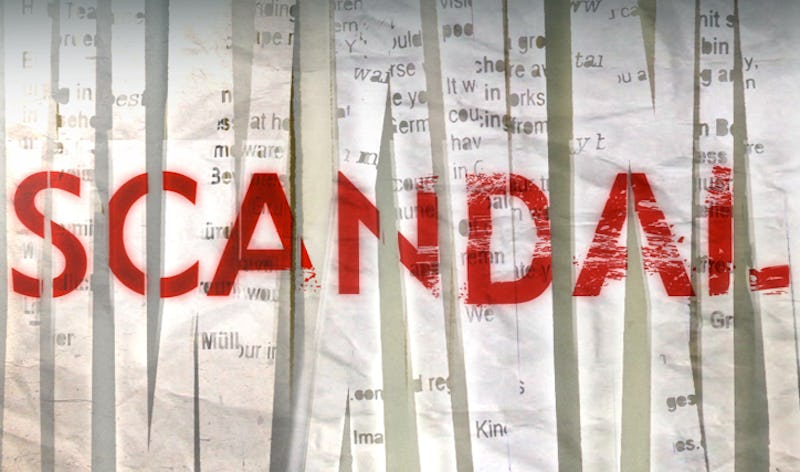 Are you ready for season finale season? Me neither! Not at all! In no way am I emotionally prepared. Take me back to premiere season, TV gods! But, ah, the gods are not so kind. And yes, we've got some time left to burn. But ABC just announced the season finale dates for Scandal , Grey's Anatomy , Once Upon A Time, and a hell of a lot more. And the Scandal one's actually pretty damn soon.
The Shondas — aka the two shows run by Shonda Rhimes, Grey's Anatomy and Scandal — will not air their finales at the same time this year despite airing in the same lineup. This isn't a surprise: It was announced late last year that Kerry Washington's pregnancy would result in a shortened season for the show. Now, Scandal's season finale's set to air April 17.
Here are the other dates, in order of occurrence:
The Neighbors, April 11
Scandal, April 17
Last Man Standing, April 25
Resurrection, May 4
Once Upon a Time, Revenge, May 11
Castle, May 12
Marvel's Agents of S.H.I.E.L.D., The Goldbergs, Trophy Wife, May 13
Suburgatory, Nashville, May 14
Grey's Anatomy, May 15
Shark Tank, May 16
America's Funniest Home Videos, May 18
Dancing With the Stars, May 20
The Middle, Modern Family, Mixology, May 21
It's just now striking me how strange ABC's lineup is. Whoever thought Trophy Wife would pair well with S.H.I.E.L.D? Or Nasvhille with Suburgatory. Move those overdramatic country singers to Scandal night, dudes.
Also, America's Funniest Home Videos has season finales? Learn something new everyday.
Image: ABC