Alicia Adds An Unlikely Star To Her 'Voice' Team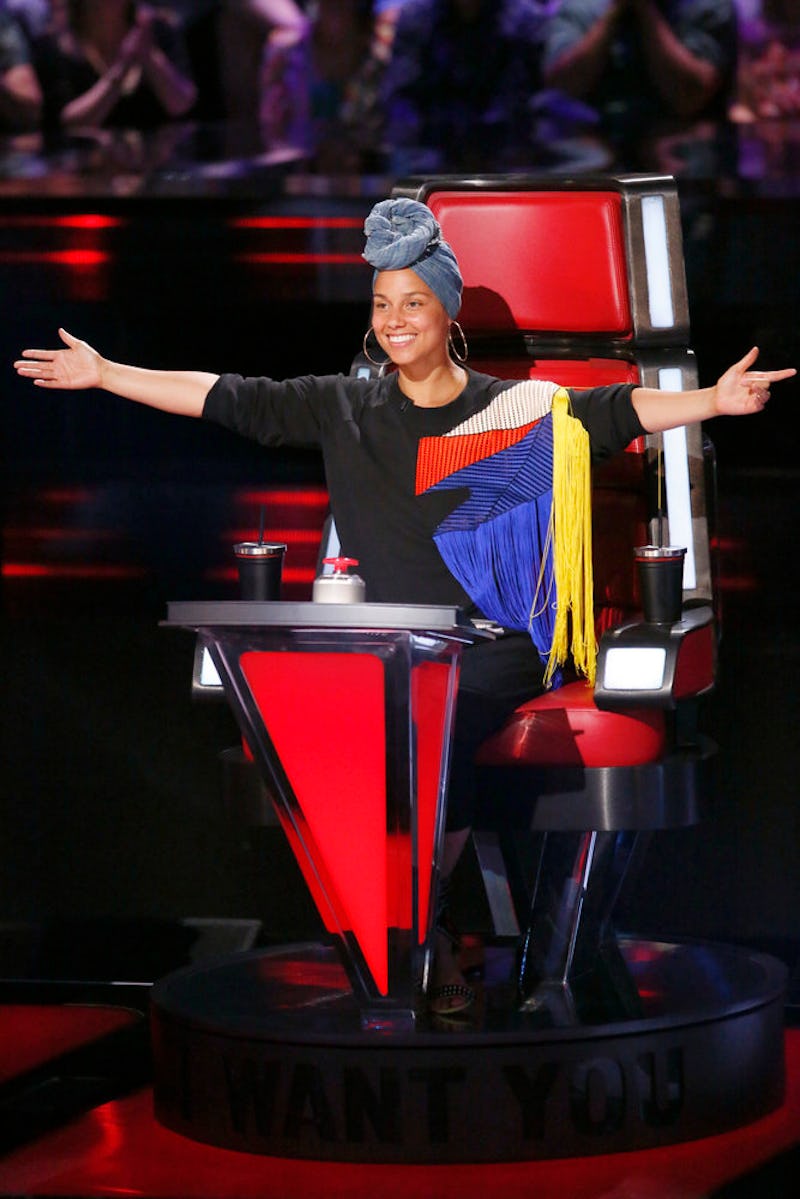 Better late than never, right? Those words should become the new motto for Josh Halverson, who earned a last minute three-chair turn during The Voice Blind Auditions. The farmer from Texas performed a haunting version of Bob Dylan's "Forever Young" that had the coaches hanging on the edge of their seats. While it took Adam Levine, Alicia Keys, and Adam Levine longer than usual to hit their buttons, they all turned around at the last minute to fight for Halverson's voice on their team. Though Blake brought out his best cattle talk, Halverson chose to join Team Alicia and he'll be better because of it.
With Halverson's country background, seasoned viewers may have been convinced the farmer would join Team Blake—but they were wrong. Halverson is hoping to change that exact image, which is why his choice to join Team Alicia is so important. With Alicia, Halverson will be encouraged to test his limits and try new things. He'll be able to expand his talent and take his voice to a whole new level. Halverson's mystifying voice is full of potential, and Alicia will be able to help the Texan tap into that potential.
Season 11 is already shaping up to be an interesting one. Miley Cyrus and Alicia are changing the landscape of the show as we know it—and that's an extremely good thing. With a fresh voice and new perspective, the ladies have made these Blind Auditions the most exciting yet. And with the Battle Rounds just around the corner, things are about to get a whole lot better. Alicia really be able to show off her coaching skills now that Halverson is on her team. She has the opportunity to assist in an artist's total reinvention—that doesn't happen every day. Alicia has the ability to turn Halverson into a front-runner in this competition. And with her help, something tells me Halverson will achieve just that.
Image: Trae Patton/NBC