Justin Timberlake's Concert Special Is Almost Here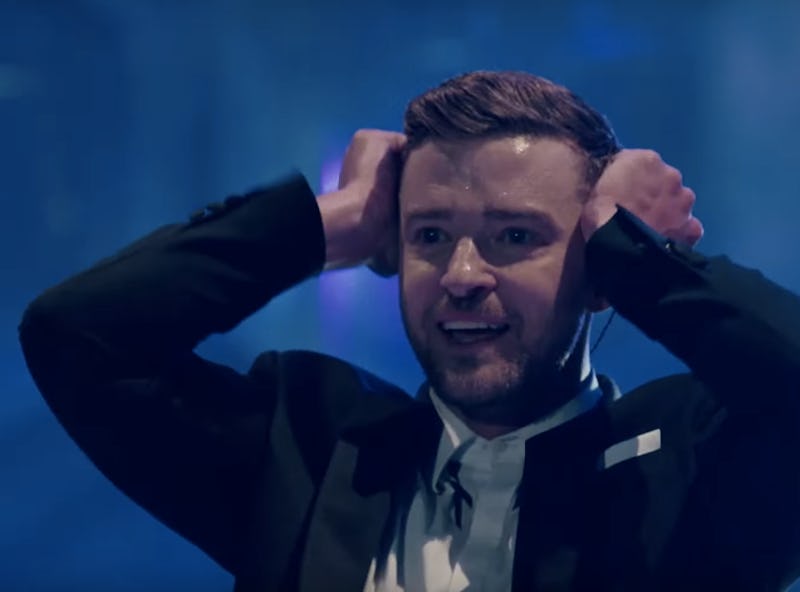 Drop what you're doing, everyone. The trailer for Justin Timberlake + The Tennessee Kids was released on Tuesday, and not only does it look all kinds of amazing, but it also proves that Netflix knows exactly what we want to watch. Following Timberlake and his band out on the road for the 20/20 Experience World Tour, the concert film features what can only be described as a legendary performance at Las Vegas's MGM Grand Garden Arena, which was the final show of the tour. The Netflix special will be a particularly important watch for any fans of the former boy band member who didn't manage to get tickets to see him live. It's incredible news that a Timberlake special is coming to Netflix, and it'll make you fall in love with him all over again.
Due to be released very, very soon — on Oct. 12, 2016 — Justin Timberlake + The Tennessee Kids is directed by Jonathan Demme, the infamous director responsible for Silence Of The Lambs. The Netflix film promises a behind the scenes look at the singer's most successful tour to date, and its release couldn't come at a better time for Timberlake. 2016 has been an epic year for him, especially with the release of single "Can't Stop The Feeling!" which features on the soundtrack for his latest movie Trolls.
One of the reasons that Justin Timberlake + The Tennessee Kids is so special is that it gives us unprecedented access to one of the most famous singers in the world. The trailer remains a little mysterious, only revealing short snippets of Timberlake's performances, and often opting for discreet stage lighting instead of revealing any big dance numbers. Perhaps the most exciting moment in the Netflix trailer, though, is when he stops singing and looks out into the crowd, and is in total awe as they sing his lyrics back to him. The performer is clearly in his element on stage, and it'll definitely make you wish you were seeing him live in concert right now.
Luckily, Oct. 12 isn't all that far away, so it won't be long before we can watch Justin Timberlake + The Tennessee Kids on Netflix and see the singer's Las Vegas tour date in its entirety. Until then, I'll just be over here watching the trailer on repeat, and I expect you'll be doing the same.
Images: NetflixUS&Canada/YouTube