Organic Beauty Lovers Will Love Ogee's Products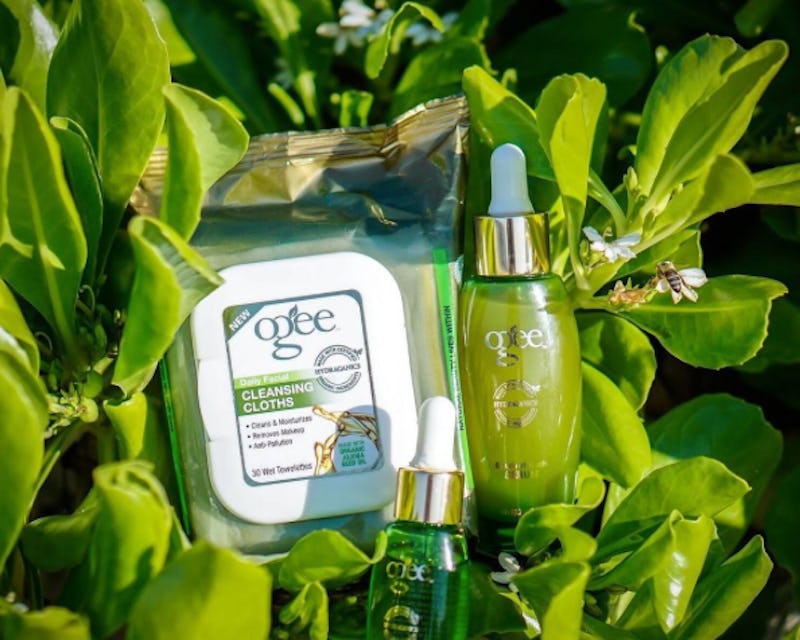 It's often hard to find organic beauty products that work well and genuinely have natural ingredients you can trust. But the wait is over! Meet Ogee, a certified organic luxury skincare line that uses Jojoba oil as one of the products' key ingredients. Ogee uses Jojoba oil, which varies from other plant oils like coconut, olive, argan, and almond, because it is key to building up the skin's sebum, according to Ogee.
Jojoba oil's unique chemical composition helps replenish and maintain moisture in the skin while also helping to tighten and smooth it. Ogee says that Jojoba is also non-comedogenic, which means it will not block pores, and is especially beneficial for people who have dry, sensitive, and acne-prone skin.
"We are thrilled to offer a skincare line whose effective organic products address serious skincare concerns like anti-aging and wrinkle reduction," Ogee Co-Founder Abbott Stark, said in a press release. "Since so much of what we put onto our skin is absorbed into the body, our brand pillars are deeply rooted in the belief that skincare products can be pure, safe and all-natural, without compromising efficacy or ingredient integrity."
If you've been wanting to try some organic products but don't know where to start, there are four Ogee products you can choose from. Ogee offers cleansing cloths, a lip oil, a face oil, and a youth serum that are all made with a base of Jojoba oil.
1. Daily Facial Cleansing Cloths
Daily Facial Cleansing Cloths, $20, ogee.com
Not only do these plant-derived cloths remove makeup and everyday impurities, the cloths use a lotion-based cleanser to leave your skin fresh and moisturized.
2. Sculpted Lip Oil
Sculpted Lip Oil, $16, ogee.com
Sooth your lips with this oil that has a hint of peppermint to it.
3. Jojoba Restore Face Oil
Jojoba Restore Face Oil, $44, ogee.com
The Jojoba oil in this face oil will work to strengthen your skin cells and help diminish fine lines and wrinkles over time — just make sure to use it twice a day!
4. Seeds Of Youth Serum
Seeds of Youth Serum, $65, ogee.com
This youth serum uses a combination of aloe leaf gel, hyaluronic acid, and Jojoba oil to create the perfect formula for preventing aging in the most common areas, including the forehead, under your eyes, and around your mouth.
If you come to love the products, you can even get a monthly subscription of certain products. Check out Ogee's new online store to stop their products at ogee.com.
Images: ogeebeauty/Instagram; Courtesy of Ogee Organic Skincare (4)