Lip Smacker's New Balms Are Must-Haves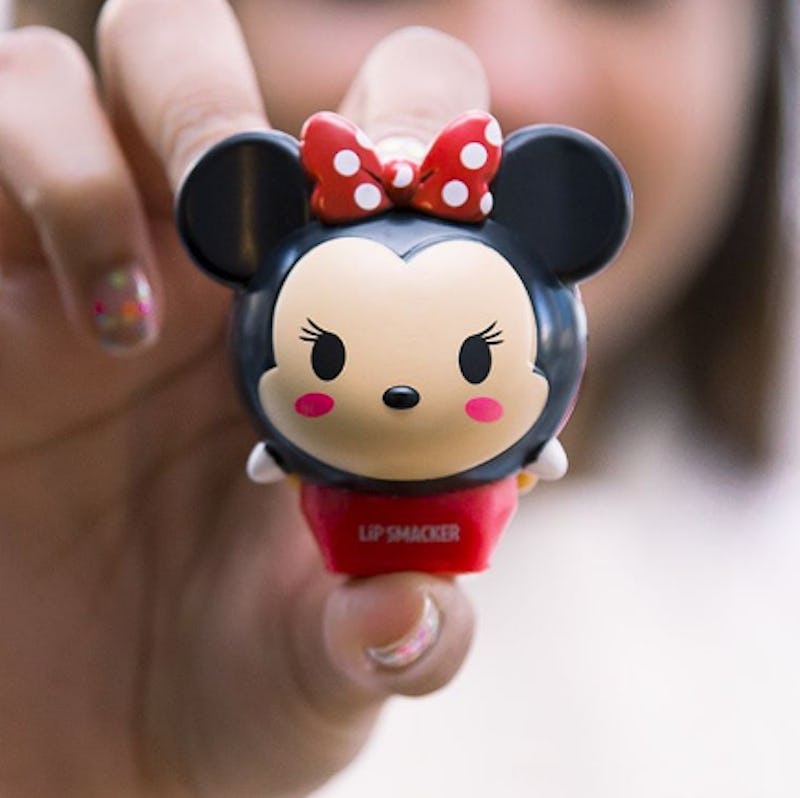 Lip Smacker is about to become your favorite lippie brand — again. They released the most adorable line of characters from your childhood, and you'll want to collect them all. So how much are the Tsum Tsum x Lip Smacker Lip Balms? Let's put it this way: it's totally in your budget to buy every one.
The Lip Smacker Tsum Tsum Disney lip balms come in a range of characters and flavors, like a honey-flavored Winnie The Pooh or jelly-flavored Donald Duck (or, my personal favorite, the peanut butter-flavored Dumbo. So cute!) Each Tsum Tsum Lip Balm retails for $4.95, so you can collect as many as your heart desires. There are currently eight characters in the limited edition line up, but I'm crossing my fingers for an expansion on these incredibly cute lippies.
Each lip balm is designed to be stackable with the other characters, so it's basically your duty to buy more than one. Each character probably needs a friend to keep them company, after all.The Tsum Tsum style of toys is created based on Japanese arcade and mobile games, and the Japanese verb "tsum" means "to stack." So you can display your favorite Disney characters on your vanity in a super cute way.
Lip Smacker Disney Tsum Tsum Lip Balm in Tigger Bouncy Bubble Gum, $4.95, lipsmacker.com
So cute, right?
I'm crossing my fingers for another line of characters to come out soon. Maybe super heros or comic characters? We'll have to wait and see.
Image: Minnie Style/Instagram