Luke Cage Isn't Rafe Scarfe's Only Hero Connection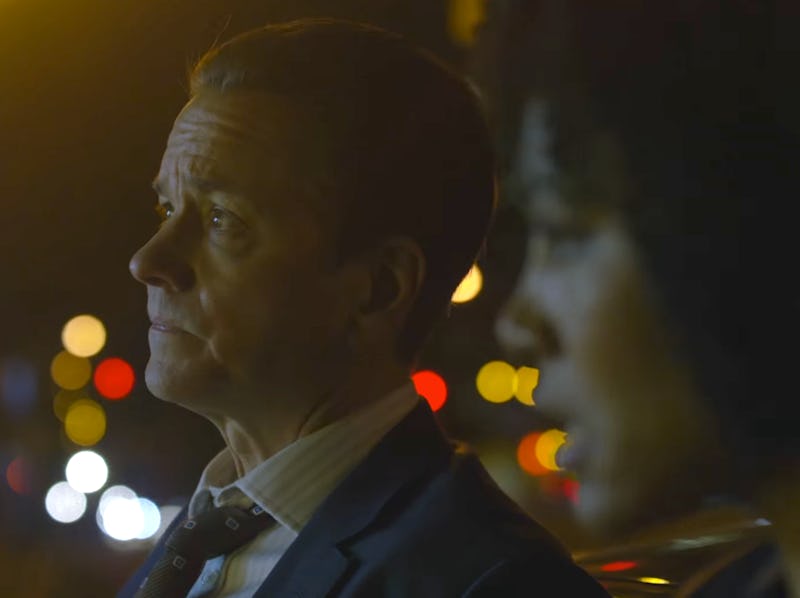 Superheroes have the conundrum of not only having to fight evil villains, but also having to duke it out with the police. Yet, sometimes an alliance can form between the police and these vigilantes, as is the case with police officer Misty Knight and her partner with Luke Cage. While Season 1 of Luke Cage on Netflix will show Misty Knight and her partner Rafael Scarfe investigating Luke, these two NYPD police officers do not have bad intentions. In the comics, Misty becomes a superhero in her own right and fights crime with Luke, but Scarfe stays in just plain human territory. So what do you need to know about police officer Rafael "Rafe" Scarfe before Luke Cage premieres on Sept. 30?
In September 2015, the Los Angeles Times reported that Frank Whaley was cast to play Rafael Scarfe in Luke Cage as, "an NYPD detective and Misty Knight's partner in their Luke Cage investigation." If you're a Pulp Fiction fan, you most definitely recognize Whaley as Brett, who Samuel L. Jackson's Jules gives quite a memorable speech to. As for who Whaley is portraying in the Netflix series, Scarfe first premiered in Marvel comics back in 1975 in Marvel Premiere #23. Scarfe was a war veteran police lieutenant who first teamed up with Iron Fist — not Luke Cage — and in case you've lost track, Iron Fist is another Marvel superhero getting his own Netflix series soon and he'll be a part of The Defenders with Luke, Jessica Jones, and Daredevil.
Scarfe doesn't appear to have worked with Jessica Jones in the comics, but he is closely connected to Iron First and Luke, and even shared some interactions with Daredevil and fellow non-superhero Claire Temple, making Rafe rife with crossover possibilities in the Marvel Netflix universe. And that's a good thing since while some police in comics can be corrupt, Scarfe in the Marvel world typically was willing to work with the superheroes to make New York a safer place.
Of course, that doesn't mean Scarfe doesn't have some sort of dark side eventually (don't all comic book characters?). On Misty Knight's Marvel page, it's revealed that Scarfe gets sick of villainous organizations and leads a group of police officers posing as ninjas to conduct murders and frame the Hand (who were featured in Daredevil Season 2) for these deaths. Even though he is still trying to defeat the bad guys, clearly his time with superheroes like Luke make Scarfe believe he can take the law into his own hands and he goes too far.
But before Scarfe goes all vigilante himself, he's going to start his Marvel screen time by helping his partner Knight figure out just how Luke Cage managed to survive a slew of bullets. And hopefully from there, Scarfe can assist Luke, Iron Fist, and the rest of the Defenders as they continue to defend New York and take over the Marvel universe on Netflix.
Images: Netflix, Myles Aronowitz/Netflix