ABC's 'Conviction' Cast Has Some Fresh Faces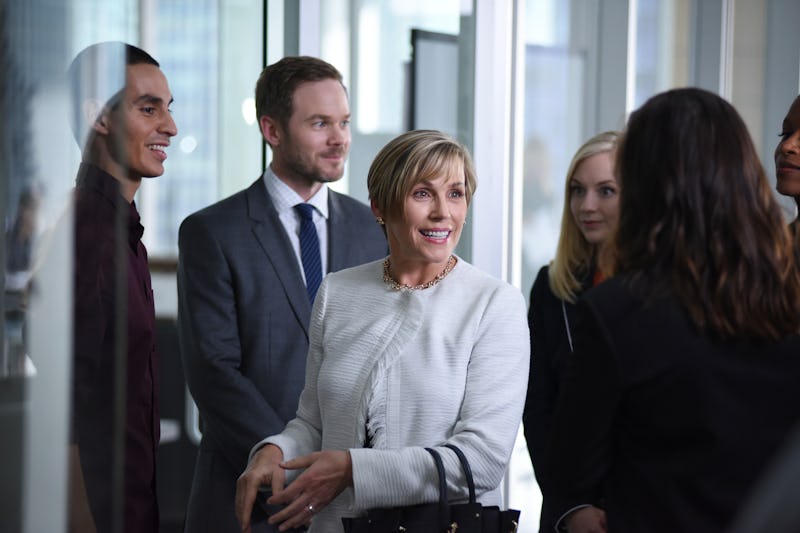 ABC's new procedural drama Conviction looks similar to a handful of other shows on the network, like Grey's Anatomy, Scandal, How To Get Away With Murder, and Notorious — the casts are talented, but they are also stupidly attractive, too. At the center of ABC's Conviction cast is Hayley Atwell's Hayes Morrison, head of the newly founded Conviction Integrity Unit. Basically, it's her job (and her team's job) to examine contested criminal cases and make sure that everything was (or was not) kosher during the trials. If not, they can recommend a retrial or a complete exoneration. If so, well, I guess business continues as usual. But who are the members of the Conviction team?
Hayes' team is a who's who of procedural cast building — you have the naïve new upstart who is just gunning to help people, the guy who should be the boss but isn't because of office politics, the grizzled cop who won't take no for an answer, and the former criminal with a heart of gold. The actors (including Hayley Atwell, who we've seen as Agent Carter in her own show and in the Captain America movies) are great, but I realized that most of them don't look that familiar. Let's learn a little bit more about the actors that comprise the Conviction Integrity Unit.
Shawn Ashmore As Sam Spencer
Ashmore is the most recognizable of the Conviction team, having starred as Iceman in the X-Men movie franchise. He was on The Following from 2013 to 2015 and has appeared in everything from horror movie The Ruins to the television show The Animorphs, based on the children's book series.
Merrin Dungey As Maxine Bohen
Maxine is the grizzled cop of the bunch, but Dungey is no stranger to drama — she starred alongside Jennifer Garner on Alias and was recently on ABC's Once Upon A Time as Ursula. She's also no stranger to television in general, also appearing on King Of Queens, Chasing Life, Rizzoli & Isles, Shameless, and Revenge.
Emily Kinney As Tess Larson
Kinney is probably relieved to be looking through old cases on Conviction — her last television job was on The Walking Dead as Beth, and running away from zombies has to get old after a few seasons. She's also been seen in television shows like Masters Of Sex and The Knick and movies like It's Complicated.
Manny Montana As Frankie Cruz
Montana plays Frankie, the ex-con with the heart of gold. He's known for starring on Graceland and South Beach , and he even had a stint on The Following with Conviction co-star Shawn Ashmore.
That's Hayes Morrison's Conviction team — let's see whom they'll help next.
Images: John Medland/ABC; Bob D'Amico (4)