'A Series Of Unfortunate Events' Teaser Is Here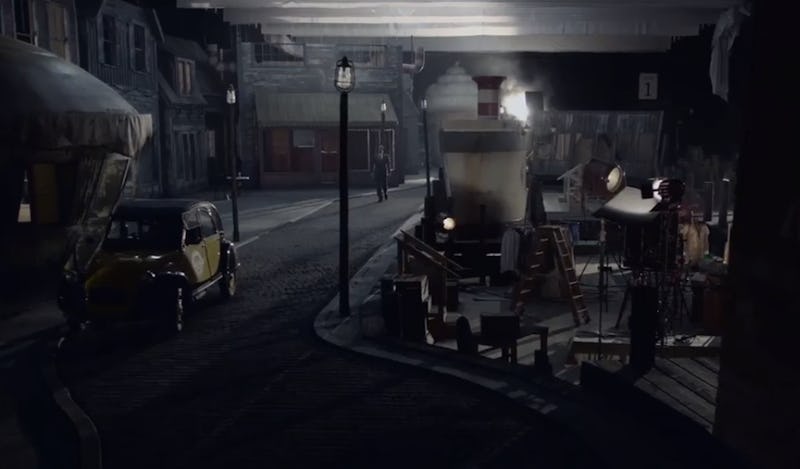 If there's one upcoming Netflix series that has remained especially under wraps, it's the book-to-television adaptation of Lemony Snicket's A Series of Unfortunate Events. That is... Until now. On Tuesday, October 4, the first official A Series of Unfortunate Events trailer debuted. While the minute-and-a-half long promo doesn't show much from the actual series, it does thrust fans back into the dark world of the Baudelaire orphans. With Lemony Snicket (played by actor Patrick Warburton) walking through the set of the show and warning fans to not watch, I couldn't feel more compelled to make sure not to miss Netflix's A Series of Unfortunate Events. On top of that, they've got a release date as perfect as the ever-so-eerie series: Friday, January 13. I can't think of a better way to spend my upcoming cold Friday night.
It's been quite some time since fans of the classic books got a look inside the lives of Violet, Klaus, and Sunny Baudelaire. Following in the footsteps of the 2004 film adaptation starring Jim Carrey, Netflix hopes to shine the light on the series for an entirely new generation. And with Neil Patrick Harris cast as Count Olaf — and the riveting set in the promo — it already looks like a sure-fire hit.
Even though "the entire crew is suffering from low morale," and the audience is warned to "avoid the cruel whimsy and whimsical cruelty of what's to come," this first sneak peak only makes this anti-promo worth watching over and over and over again. Netflix is already embodying the mystical, imagination-filled world of a life with the Baudelaires... and teasing the sinister, horrible Count Olaf.
The reminder of the terrifying count makes me want to heed Snicket's advice and watch something else on Friday, January 13. But, then again, if you, like me, have an ounce of curiosity building inside of you, then it's better to stay tuned. This new series could be seriously worth the wait.
Images: Netflix US/Twitter