Pretty Perks & Tarte Tokens Rewards Program Rules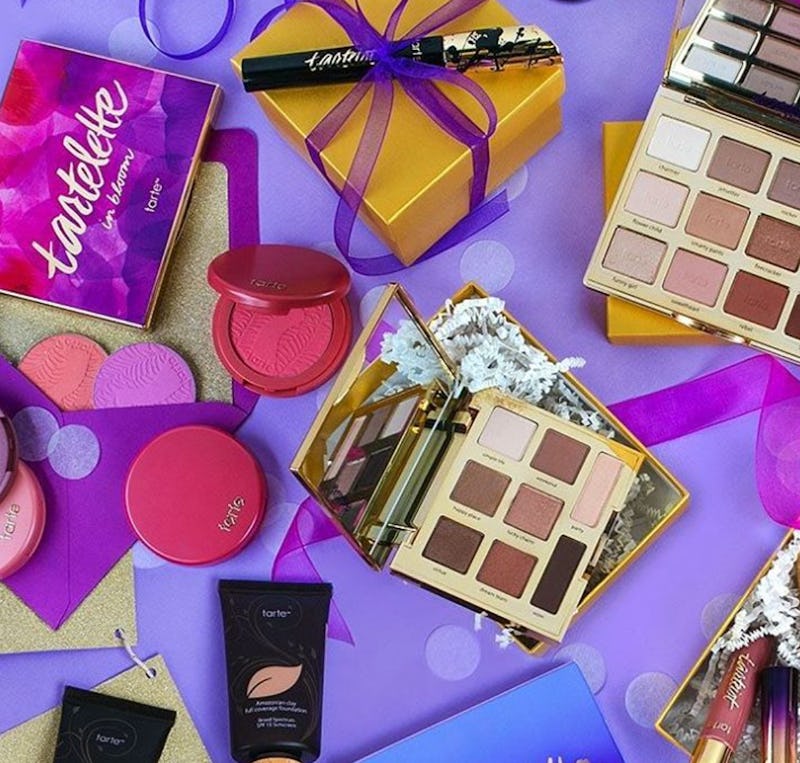 If you are not already a Tartelette, which is Tarte Cosmetics' affectionate nickname for brand junkies, devotees, fans, and customers, this information should quickly turn you into one! Tarte has a rewards program, aka a "loyalty program," which rewards frequent shoppers with some sweet benefits. Here is how the Tarte Tokens & Pretty Perks program works. You sign up as a member of the Tarte site and then you earn "Tarte Tokens" when purchasing products. You can eventually cash those Tarte Tokens in for Pretty Perks and those pretty much rule!
Don't be confused. Here is a further breakdown of how it works!
You earn one Tarte Token for each dollar spent on the site. So a Tarte Token is the same as a point for every dollar spent. You are also able to earn a single Tarte Token for each product review you write for the Tarte site, with a limit of 10 review tokens per month. You can also earn 10 tokens when a new member referred by you makes their first purchase. Yes, Tarte Tokens can add up quick.
Once you have Tarte tokens, you can cash them in and take advantage of the Pretty Perks. What are those? You can grab free deluxe samples, a free birthday gift along with an additional discount, and a credit for purchases at the Tarte site once you hit 500 tokens.
Tarte has so many amazing products — such as the Tarteist Lip Paints or the entire Amazonian clay range, to name a precious few — that signing up for the brand's loyalty program is a must. You get so many amazing benefits. Why wouldn't you join this club? Membership has its privileges.
New offerings, like the Kiss Bliss set, give you a reason to start accruing tokens. So sign up, create an account so that your purchases and tokens are recorded, and start shopping!
BTW, Tarte is celebrating its Sweet 16 and is doing so by offering customers some sweet deals through the week. It's almost over but don't miss out.
If you are looking to join even more beauty rewards or loyalty programs, Walgreens just launched its Beauty Enthusiast club.
Images: Tarte Cosmetics/Instagram (2)