You Have To See The Fall KLK Campaign Photos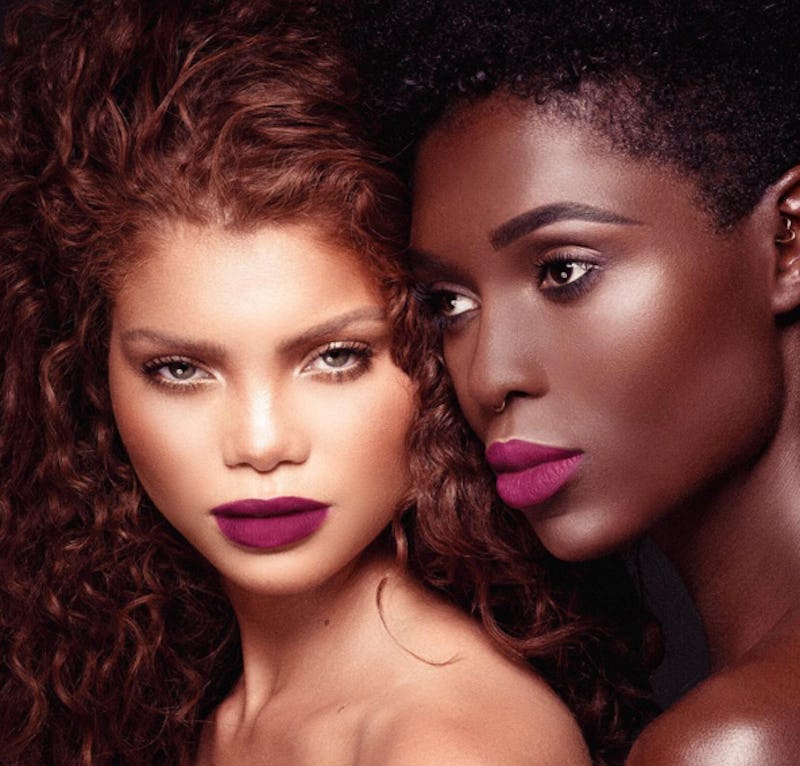 If the latest Kylie Cosmetics reveal has left you desperately yearning for more, you're in luck. The makeup brand has just released the official Kylie fall Lip Kit campaign photos for the new batch of lippies, and if you weren't already completely obsessed, prepare to fall majorly in love. Just when I think it can't possibly get any better, Kylie Jenner drops even more amazing newness and stuns me all over again.
The makeup maven took to Snapchat recently to unveil four brand new lip kits that all center on a color palette that is perfect for fall. The new mini line consists of Pumpkin, a cross between orange and brown, Moon, a light brown shade with purple undertones, Spice, a deep and pungent berry color, and Trick, a rich emerald green and my personal favorite.
The 18-year-old demonstrated some swatches of the new shades on her arm, as she usually does with new product launches, as well as flaunted each color on her own lips for fans to see, but it's always different seeing the shades in the professional photos. Often, the campaign pictures will showcase the colors on different skin tones, which can give KLK lovers a better idea of how each kit will look on different people.
"Pumpkin" captures the essence of Autumn so perfectly. I'll likely be rocking it all October-long.
If wine-colored "Leo" and violet "Kourt K" had a baby, this would be it.
Have you ever seen a lippie so unique? I predict this one will sell out the fastest.
At first glance, "Moon" sort of resembles "Dolce," but after a closer look, you can see that it's a bit darker with a cooler tint.
Can't wait to shop all these pretty colors on Oct. 12!
Images: KylieCosmetics/Instagram (5)