Lena Luther Could Be A 'Supergirl' Friend Or Foe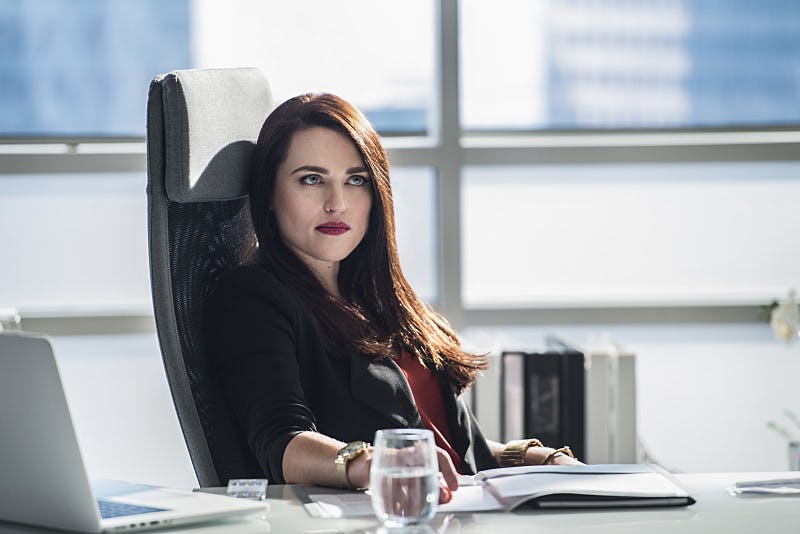 Along with the introduction of the Man of Steel himself, Supergirl is adding more and more elements from the Superman comics and lore — which includes his arch-nemesis, Lex Luthor. However, there is a twist. Who is Lena Luthor on Supergirl ? The infamous baddie's sister is joining the series in the Season 2 premiere, played by Katie McGrath.
There isn't much about Lena Luthor in the comics. She stays out of the spotlight when it comes to her brother and his misdeeds, though she's definitely complicit in them and not a hero. She is also paraplegic. Trying to cure or save her often motivate's the latest Lex Luthor scheme. At one point, she gets powers of her own. In Supergirl: Cosmic Adventure in the 8th Grade , Lena and Kara are best friends, though Lena is extremely prejudiced against aliens and working on a revenge scheme against Superman.
There is another Lena Luthor in the comics, Lex's daughter, who (sort of) almost starts a romance with Jimmy Olsen. It's complicated and involves both artificial intelligence and baldness, but if Supergirl decided to draw inspiration from multiple "Lena Luthor" characters in the DC universe, that tidbit could prove interesting for the already tangled romantic lives of the CatCo employees and their associates. Kara and Jimmy were pretty happy together at the end of Season 1, but nothing ever stays normal and happy for long on this show.
However, according to TVLine, Lena on Supergirl is a potential new ally for Kara, bringing a whole new meaning to the word I kind of hope we retire soon, "frenemy." In Season 2, Lex's sister moves to National City looking to re-brand LexCorp and herself. However, with a name like Luthor, it seems likely that the two may not get along if Lena ever learns Kara's true identity.
You probably recognize McGrath already as Morgana from the BBC series Merlin . She also played Lucy in the ill-fated NBC series Dracula, and Zara, the ill-fated assistant in Jurassic World. Suffice to say, McGrath is no stranger to morally grey roles and dark wardrobe choices. The fact that her "alignment," so to speak, is up in the air on Supergirl should make Lena Luthor one to watch – if not one to watch out for.
Images: Diyah Pera/The CW; Giphy