These Nordstrom Stores Will Carry Good American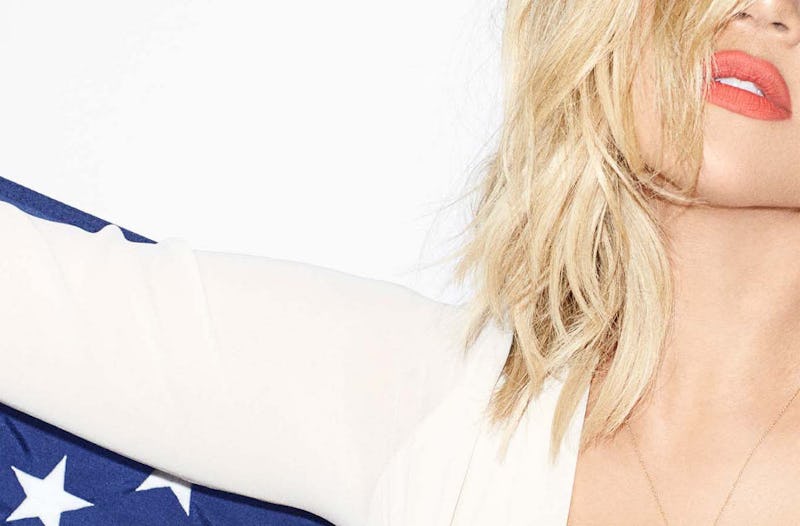 It's official. The Kardashian and Jenner families are taking over the fashion and beauty world. While Kylie Jenner may have a lock on cosmetics, it seems as though Khloe Kardashian is coming for fashion now. Kardashian's Good American denim line is about to launch online and in stores in only ten days. However, it seems as though Good American is going to be a bit harder to find than some may have thought. While your online shopping at Good American is still on, shopping at a brick and mortar Nordstrom location is a bit more tricky.
Good American is being launched at Nordstrom, but it's not coming to every Nordstrom in the country. In fact, there are also some major cities that it won't appear it. Thankfully, the denim line and Nordstrom are letting fans of Kardashian and the line know what cities they can expect to purchase the denim in. You might want to book a weekend getaway so you can pick up a new pair of Khloe-made denim!
According to the Nordstrom website, Good American will only be available in select cities around the country. While those cities are all in varying parts of the US, it will make purchasing in store a bit hard. Arizona, California, Colorado, Florida, Illinois, Minnesota, Oregon, Pennsylvania, Texas, and Washington are the lucky states set to carry the line. For individual cities and Nordstrom locations, you can head over the the Nordstrom website.
Good American Denim Line, Nordstrom
Good American has been making quite a splash lately. Not only has Kardashian introduced her Good Squad, the group of models chosen to represent the brand, but she's also been dropping sneak peeks of the denim itself in doing so.
The styles are all very Kardashian, with distressed denim and white options, but the best part of her recent Instagram sneak peeks? The diversity of the models. Kardashian made sure to choose, petite, plus size, and tall women in her ads to reflect the body positive outlook Good American is taking.
If Kardashian's plus-inclusive, diverse denim line is right up your alley, you'll still be able to shop it online. However, if you want to shop in a Nordstrom store, you should probably reference the list of stores. Let's be honest, everyone wants these jeans.