Ryan Lochte Remembers The 2008 Olympics On 'DWTS'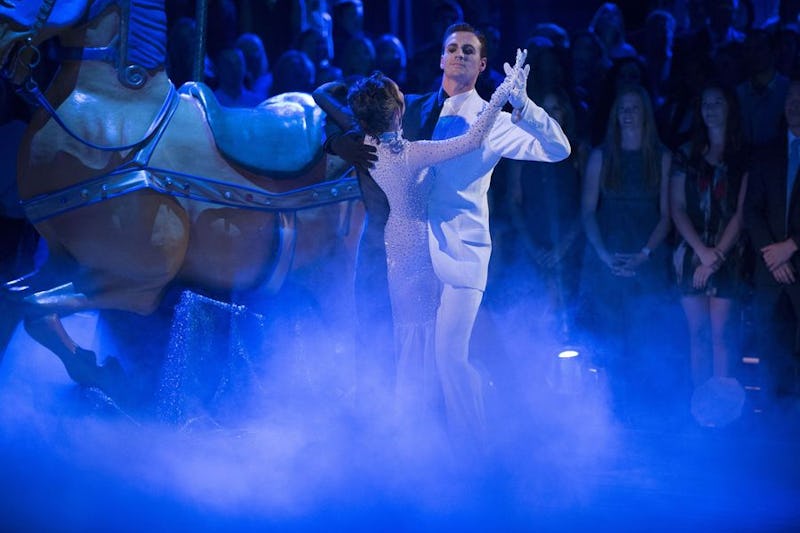 The theme for the Oct. 10 episode of Dancing with the Stars was Most Memorable Year and while Ryan Lochte could have gone with 2016, he decided to go with a year filled with less drama. Lochte on Dancing with the Stars picked the 2008 Olympics as his inspiration for his Most Memorable Year dance with Cheryl Burke. The 2008 Beijing Olympics was when Lochte won his first individual gold medal, as well as broke the world record, for the 200m backstroke, so it was no wonder that he called it, "The happiest moment in my life."
In the video before his performance, Lochte began crying while remembering when he touched the wall after his 200m backstroke swim and heard that he had broken the world record. Yet, he also acknowledged how in 2016, "In a blink of the eye, it was all gone." While he didn't explicitly state what he was talking about, his 2016 Olympics were certainly less joyful than his 2008 ones since Lochte falsely claimed he was robbed at gunpoint in Rio de Janeiro. Lochte later apologized for the incident, but his reputation as an Olympian has obviously been tainted and for good reason since he caused a major international scandal with his irresponsible words.
His contemporary dance was about his triumph at the Beijing Olympics though and he dedicated his performance to his mom, Ileana Lochte. She also alluded to the Rio Olympics saying, "I want the world to see Ryan as he really is and not for the one mistake he made." His Dancing with the Stars appearance seems to be part of his apology tour and the judges embraced him yet again by giving him his highest score to date. While I personally have not accepted Lochte's apology for Rio, I can't deny that he's a tremendous athlete and so he understandably wanted his Most Memorable Year dance to focus on that.
Image: Eric McCandless/ABC