How The Pumpkin Lip Kit Compares To 22 & Ginger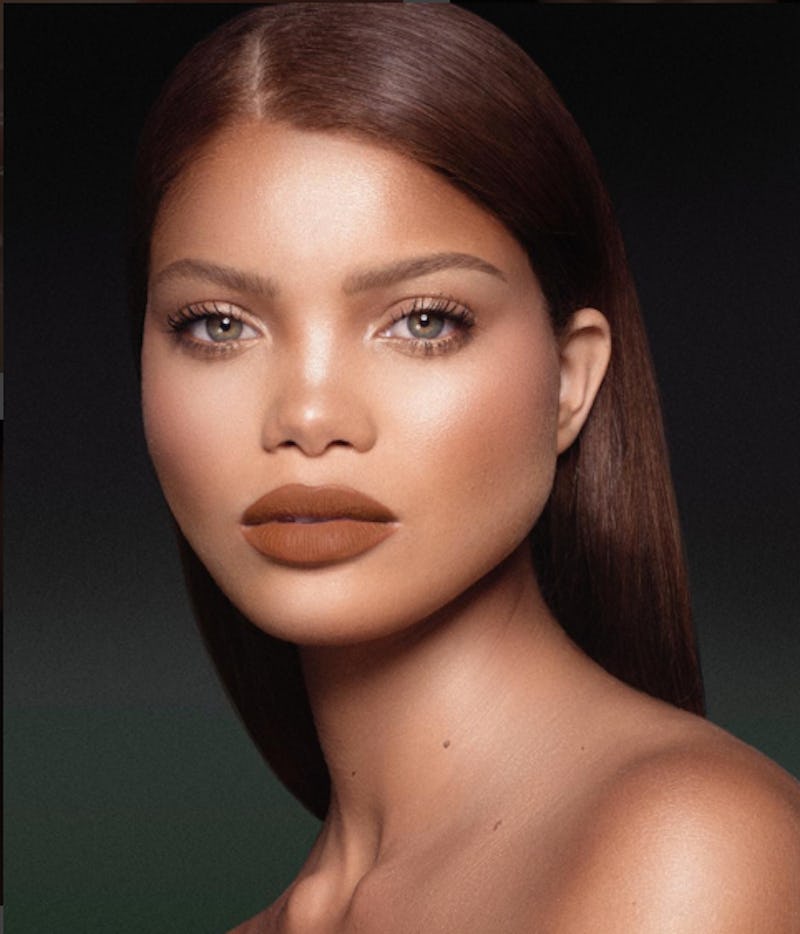 Now that the full line-up of Kylie Jenner's fall Lip Kits has been released, I think it's safe to say she's launching the colors of the season. From burnt orange to emerald green, she's created the best fall trends in the form of lippies. You may want to find out how the latest shades compare to the others before you convince yourself to make a purchase. How is the Pumpkin Lip Kit different from the 22 Lip Kit, for instance? Thankfully, she compared them side-by-side.
Jenner swatched Pumpkin, 22 and Ginger next to each other and posted a picture of the results to Instagram. So, if you already own one or both of these orange-y lippies, you can see exactly how Pumpkin stacks up to them. Based on this photo, it's easy to see that while this is her third orange lip product, it's very different from the rest.
Her first-ever orange lipstick, 22, is definitely the brightest of the bunch. Ginger has a more muted coloring with a cool undertone. Meanwhile, Pumpkin is very warm shade and is the exact color you'd expect it to be, given its moniker. They each stand out from each other, so even if you own all three of these lippies, you'll have very different shades in your collection.
Each of these lipsticks are extremely unique, despite being in the same color scheme.
The Pumpkin shade couldn't be more perfect for the season.
It looks amazing on a variety of skin tones.
Your fall beauty looks will be complete as long as you've got this shade slicked on your pout.
But, then again, Ginger is totally acceptable to wear this time of year, too.
You can even mix and match these colors for a super unique look.
If you want to go extra bold with your orange hue, 22 is the shade for you!
Basically, there's no going wrong with any of these shades. So, be sure you add each of them to your routine, ASAP. Pumpkin launches on Oct. 12 at 6 p.m. ET/3 p.m. PT. But, 22 and Ginger are already available to shop on the Kylie Cosmetics website.
Image: kyliecosmetics/Instagram (1)