'Arrow's New Villain Has A "Maniacal" Side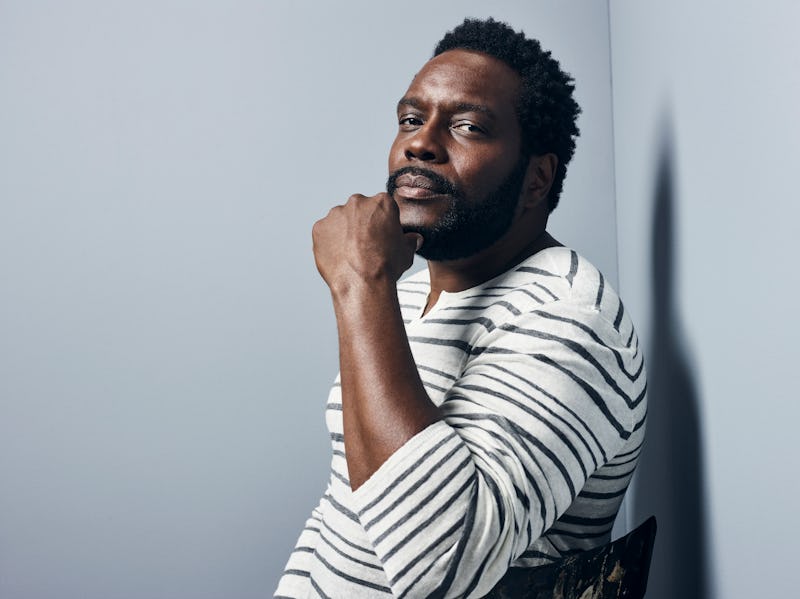 It didn't take long for Arrow Season 5 to introduce its villain, Tobias Church, during the Oct. 5 premiere, and if you already thought Chad L. Coleman's character made a big impression, the actor tells Bustle that it was just a taste of what he is really capable of. There's so much more to this Big Bad that he wants us to see over the course of the season, including a sense of humor, which would actually be an new quality for a major Arrow villain. So if you were hoping to learn more about Tobias Church's background — especially since he doesn't have any history in DC Comics to look to — don't worry, because Coleman can tease aspects of his personality that haven't been revealed to viewers yet.
According to the actor, some of the scenes he filmed for the premiere episode, "Legacy," didn't make it to TV, so there are layers we have yet to uncover. "You saw more of the aggressive and angry Tobias, but I want them to let the humor that I was bringing to it come through," he says. Coleman understands that there's only so much that can be fit into one episode of television, so he's looking forward to viewers seeing the other, more "likable" parts of Tobias that are part of what drew him to the role. "This dude leads with his sarcasm and his wit and he doesn't suffer fools greatly," Coleman says. "And it doesn't have to be about the muscle."
In fact, Coleman says that he drew from Jack Nicholson's portrayal of the Joker when crafting the character — rather than Idris Elba's character Stringer Bell from The Wire, as the character was initially described before Coleman was cast — since he really enjoyed Nicholson's "maniacal" approach. Similarly, he describes an extended version of the premiere's baseball scene that contained some "juicy stuff" that didn't make it to air as one that "made you understand that this man was having some fun and was sick and maniacal." In most portrayals of the Joker, his jokes and laughter only make him a more deranged, formidable villain, so depending on exactly what kind of "fun" Tobias is having, he may be an even bigger threat to Star City than we thought.
Suffice it to say, there's a lot about Tobias Church that we don't know yet and I, for one, can't wait to learn more about this "maniacal" villain as Arrow Season 5 continues to unfold.
Images: Benjo Arwas; Bettina Strauss/The CW