OPI's Holiday Polish Sets Are One Heck Of A Deal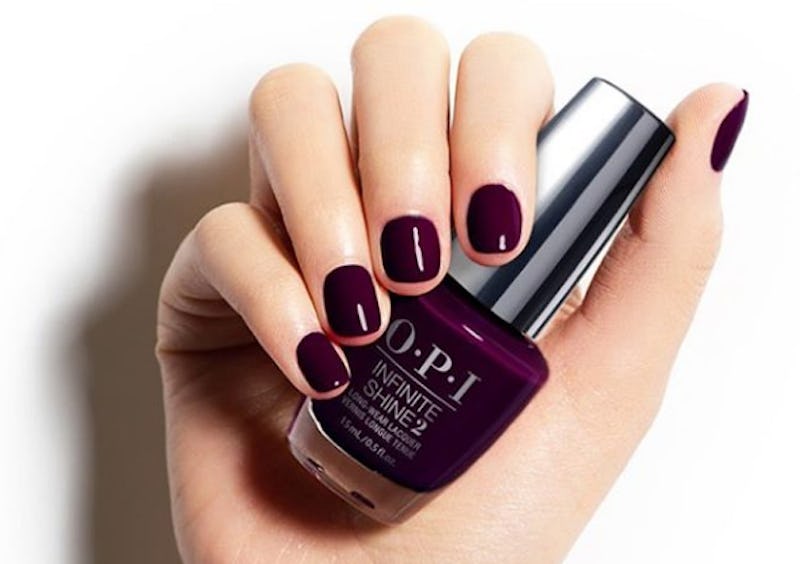 What do you get when a beauty icon and a standout nail brand combine? A fabulous polish collection, that's what. OPI's Breakfast At Tiffany's Holiday Collection has all the kits you could possibly need. While the single polishes are absolutely gorgeous, it's the sets that have the most bang for their buck. Let's just say you'll be happily surprised by their price tag.
It's no secret that OPI is a high-end beauty brand. Their nail lacquers go for $10 to $12.50 a bottle, which isn't exactly affordable. Thankfully, their holiday sets are. With six different options ranging from mini bottles to hand lotions, you can't go wrong with any of these kits. It just depends on what manicure you're looking for.
If color selection is what you're looking for, then I'd opt for their 10-piece mini polish set. You'll get five neutrals and five bold hues all for under $30. Or maybe you want a buy that give you a completely finished look. In that case, the three piece prime, color, and gloss is the perfect choice. There's even a set of six different lotions as well as a total nail repair collection. They've tailored each one for a specific need, so you can find the right gift for any beauty lover.
Breakfast At Tiffany's 10 Piece Mini Set, $28.98, ulta.com
There's only one place to pick them all up though. The holiday collection is exclusively at Ulta in-store and online. It's also limited edition, so you'll want to grab them while you still can.
On top of the new sets, the company also came out with an entire Breakfast At Tiffany's color selection as well. The colors range from the iconic powder blue to deep fall shades. If you're not into the kits, yo can buy the full-sized bottles at Ulta instead.
Breakfast At Tiffany's Mini Treatment Set, $16.95, ulta.com
With no set costing above $30, you really can't go wrong with any of these adorable selections.
Images: opi_products/Instagram (1), Ulta (2)